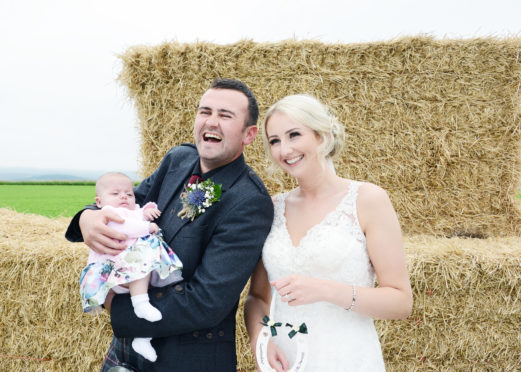 Like Dorothy in The Wizard Of Oz, Fiona Middleton also held the belief if love could not be found in her own backyard, then it was unlikely to be found anywhere.
Step forward childhood, school and family friend Callum Fotheringham.
"My earliest childhood memory is of both of our families holidaying together in Aviemore," said Fiona, 25.
"We had a brief moment when we dated for one day in P7 but to be honest I found him pretty annoying back then."
Not to be fazed, Callum, 26, a welder fabricator, carried a torch for Fiona.
So much so, it was a standing joke among Callum's friends that one day both he and Fiona's farming families would join together… and sow the seeds of love.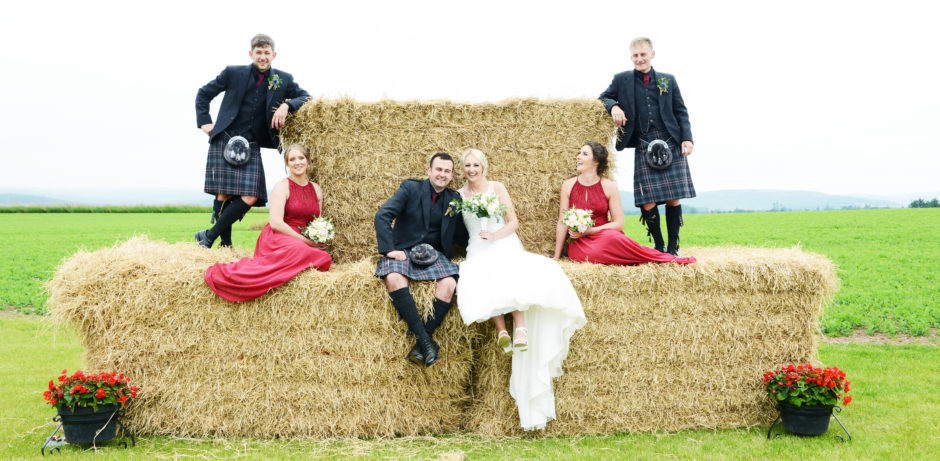 "We were always in each other's orbits," said Fiona, who lives in Laurencekirk and works as a senior finance assistant with Loch Duart's.
"We were in the same year at Mearns Academy together and we also both attended the Mearns Young Farmers' club."
Standing so close, Fiona had to take a step back to appreciate what was right in front of her.
In April 2016 Callum messaged Fiona and they went out on their first date to the Station Hotel in Stonehaven for lunch.
Fast forward to a balmy summer night evening on July 31 last year.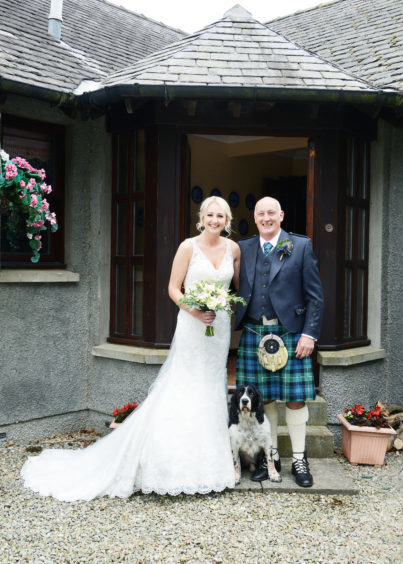 "We had been out for dinner when Callum suggested we go for a drive," added Fiona.
"I guess I knew even before then we would be together forever as we would often discuss our plans to one day build our own home."
Callum drove Fiona to a plot of land, one familiar to Fiona.
"It was the very spot where we hope to build our home, but it wasn't until Callum dropped to one knee I realised what he was up to.
"I just assumed we would build our home first, but once I got over the surprise I was thrilled to accept."
And so it was on Friday June 29 2018, less than a year after their engagement, they wed in the grounds of Fiona's dad's farm in
Fettercairn.
A big marquee tent was set up in the grounds where 300 guests joined in the celebration.
The happy couple opted for a rustic theme for their big day and they used what was all around – including creating hessian bows for the chairs, using whisky barrels and Callum building rustic bars out of pallets and scaffolding boards with two close friends.
For each of the table settings, wood was cut down at the farm and placed as centre pieces for the vases to sit upon and small branches were cut with a slit in which name tags were inserted – all accomplished with a little help from a family friend.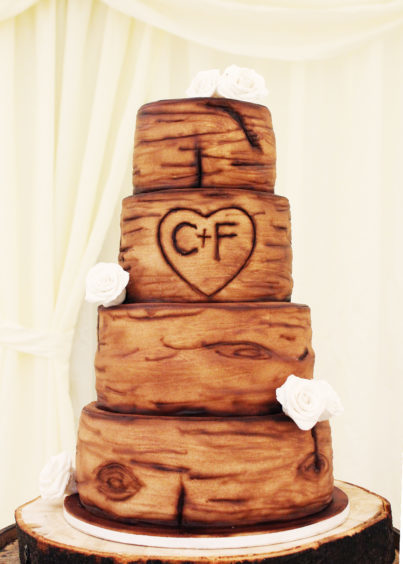 Their stunning wood-effect wedding cake was designed by Callum's cousin, Phillipa Watson, who runs My Sweet Adventure cake business.
Fiona, who is a bit of a tomboy, had her work cut out teetering in high heels.
But the day was saved when both bridesmaids presented her with her very own pair of personalised Adidas Gazelle trainers.
"Without them I doubt I would have been able to carry on!"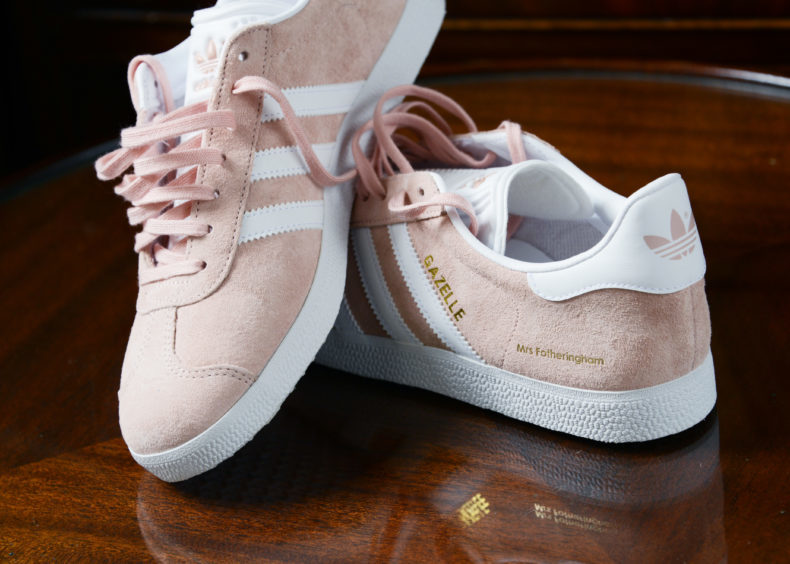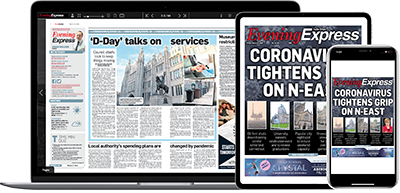 Help support quality local journalism … become a digital subscriber to the Evening Express
For as little as £5.99 a month you can access all of our content, including Premium articles.
Subscribe