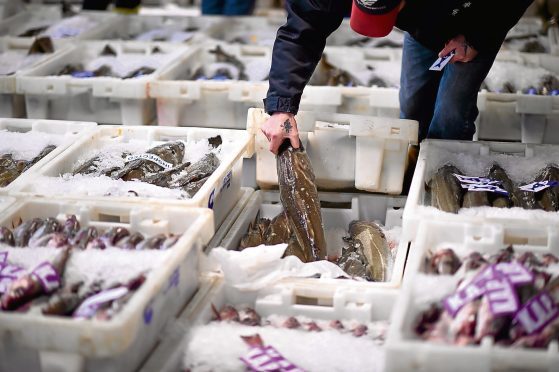 Europe's busiest white-fish port has enjoyed another record year for landings.
While Peterhead's full-year figures are still to be confirmed, they are expected to show 175,000 tonnes of fish and other seafood worth a total of £198 million landed in the Blue Toon during 2017.
In 2016, which was also a record-busting year, 165,438 tonnes of fish and shellfish worth £183.3m were landed.
Peterhead Port Authority (PPA) interim chief executive John Wallace said: "By all accounts, the fish landings … for 2017 have been quite remarkable and are on course to set a new record."
PPA convener Gavin Thain said the 2017 figures would give further impetus to fishers looking for an industry-transforming boost from Brexit, as well as work to deepen the innner harbours at Peterhead.
The town's fish market is also doubling in size, allowing it to handle around 10,000 boxes, as part of a near-£50m port redevelopment. Mr Wallace said: "2018/19 should see the rebirth and continued growth of a rich and proud heritage for all those who helped put Peterhead on the fishing and processing map."