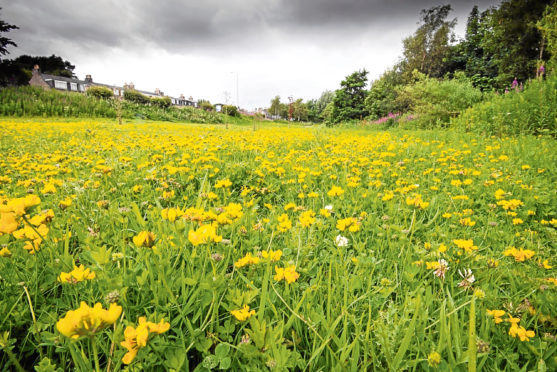 A community group has expressed its delight after plans to use a meadow as a building site were scrapped.
Bucksburn Community Council has been campaigning since November to block the use of the Nature Walk, created by the community council subgroup Brighter Bucksburn, as a work site while the railway line from Inverurie to Aberdeen is widened.
Now, Network Rail and contractor Bam Nuttall have agreed to look for another site rather than use the Nature Walk, which sits between Auchmill Road and the railway line.
Rhonda Reekie, treasurer of Bucksburn Community Council and Brighter Bucksburn, welcomed the decision.
She said: "We are delighted with the outcome. It's exactly what we were hoping for.
"From the beginning of all this we said that we didn't want them to use the Nature Walk.
"Bam Nuttall and Network Rail have tried to persuade us with a presentation at our last community council meeting but we still voted against its use by quite a large majority."
She added: "To know that they're not going to use the site and ruin all the hard work we have done over the years is just marvellous."
The community also pointed out that it did not appear that Network Rail and Bam Nuttall had initially made any attempt to find another more suitable sight.
Rhonda said: "It was pretty evident that they hadn't really looked at any other sights as they'd seen the Nature Walk sight and wanted to keep that one."
She added: "We have never been against the rail line being expanded.
"As far as we're concerned that is an excellent idea and something we really endorse."
A Network Rail spokesman said: "Having listened to the concerns of Bucksburn Community Council we will not pursue our interest in the Auchmill Road site.
"We will manage the delivery of the works from other existing identified sites."