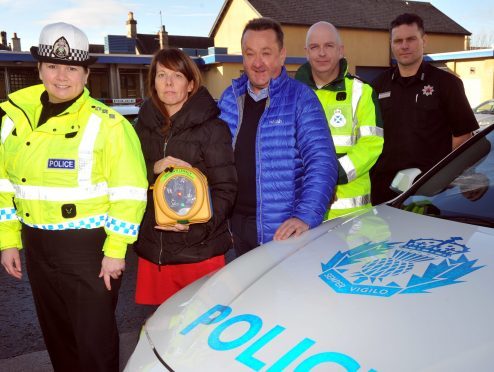 A defibrillator donated to police by a couple whose son died in an accident has saved a man's life.
Keen cyclist Keiran McKandie, 16, was killed in March last year when he was in a collision with a car on the B9010 Forres to Kellas road.
Gordon and Sandra McKandie, supported by their family and friends, went on to raise funds tirelessly for the purchase of defibrillators.
The equipment was installed in police emergency response vehicles across Police Scotland's North East division in February.
Now, a year after the Elgin teenager was laid to rest, it has been revealed a donated defibrillator saved the life of a 52-year-old man.
Police were called to an incident near St Fergus on April 1 and found the man slumped in the back of his car.
The defibrillator was used by police to deliver the shock which saved his life, and the man is now recovering at home.
His daughter, who wished to remain anonymous, said: "The McKandie family has been incredibly brave and should be proud of themselves for starting a charity which has saved my dad's life.
"Thanks to them we will be able to enjoy more time together as a family."
The Heartsine defibrillator used was one of 10 donated by Sandra and Gordon following the accident that claimed their only son's life.
Sandra McKandie said the equipment is part of Keiran's legacy.
She said: "As a result of these defibrillators being available in emergency response vehicles, a gentleman's life has been saved, which has allowed a family not to experience the heartbreak, sorrow and suffering that we endure on a daily basis.
"This is due to one person alone, and that is Kieran.
"If Keiran did not experience such a cruel and unjustified accident these defibrillators would not be available. We will continue to fundraise and raise awareness in Keiran's name to continue his legacy."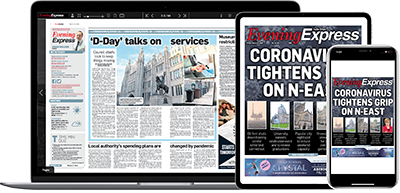 Help support quality local journalism … become a digital subscriber to the Evening Express
For as little as £5.99 a month you can access all of our content, including Premium articles.
Subscribe