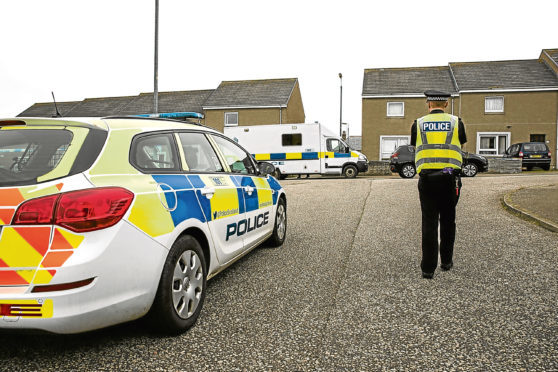 A jury has been urged to find a North-east factory manager not guilty of murder.
Defence counsel Frances Connor was giving her closing speech in the trial of John Henderson, 47, Gary Martin, 37, Joseph Martin, 40, Thomas Martin, 45, David Graham, 46, James Connor, 52, and Dean Leech, 25, who deny murdering Gary Clampett.
It is alleged they hit him with knives, a machete, a sword, a chain, a hammer, a crowbar, a wrench, a stick, bats, golf clubs, poles and a metal bat at Fernie Place, Fraserburgh, around 4am on June 18, last year.
Miss Connor told the jury that her client, Thomas Martin, was not a man of violence.
The court has heard the fatal blow was a knife wound to his side and Mr Clampett died from blood loss.
Henderson has admitted stabbing Mr Clampett with a knife he brought with him to Fernie Place.
Miss Connor told the jury that Thomas Martin, who is a factory manager and lives in Peterhead, was not a man of violence and did not head out that night with a plan to kill or harm Mr Clampett.
She added: "Mr Martin has no conviction for any sort of violence. He works as the manager of a factory. He has a son at university.
"Is that the type of man who would agree to a plan for violence?"
The defence counsel said that Mr Martin accepted he was there and waving a chain.
But she added: "There is no evidence from any witnesses that he assaulted Gary Clampett or indeed anyone with it."
Miss Connor told the jury: "The advocate depute prosecuting this case must prove that Thomas Martin signed up to kill Gary Clampett.
"His job is to get you to accept an interpretation of events which is not backed up by evidence.
"I ask you to acquit Thomas Martin. The Crown have come nowhere near proving guilt against him."
Earlier, Shelagh McCall had urged jurors to acquit her client Joseph Martin.
The trial continues.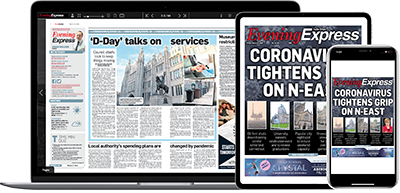 Help support quality local journalism … become a digital subscriber to the Evening Express
For as little as £5.99 a month you can access all of our content, including Premium articles.
Subscribe