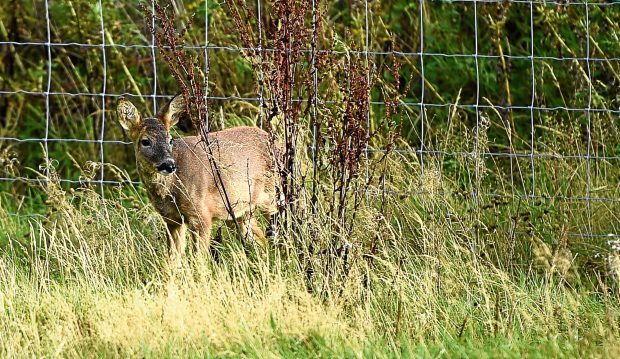 A formerly blind and deaf deer has regained both senses at a North-east animal sanctuary.
The female roe deer was spotted by a Newmachar couple acting oddly near their home last month. They managed to lure the animal into their summerhouse, so they could seek help.
The New Arc, near Ellon, has now revealed the deer – which it has named Amber – is recovering well at its sanctuary. The animal is thought to have suffered a serious head trauma and, as a result, had become both deaf and blind.
New Arc founder Keith Marley said the condition has previously been witnessed in small birds and mammals. He added: "Over the next few days, the stress level seemed to drop and Amber remained calm and was fed well.
"Within a week, it was obvious Amber had regained her hearing and was responding to our coming and going. However, she was still completely blind. By October 10, it had become obvious her vision had improved dramatically."
Amber is now recovering alongside two other deer, Logan and Fen.