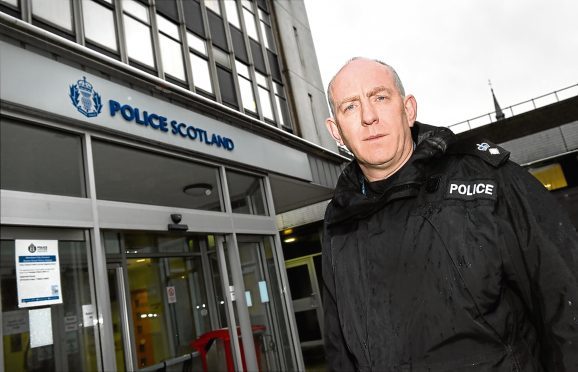 New figures have revealed the number of people dying as a result of road crashes in the North-east has decreased.
However, there has been a rise in road traffic offences such as speeding.
The statistics are part of a report by Police Scotland due to be discussed by Aberdeenshire Council's communities committee on Thursday.
Figures for the period from April to September this year show a decrease in the number of people who died or were seriously injured on North-east roads from 84 in the same period last year to 57 this year.
The number of children who were seriously injured or died has halved from four to two and the number of people fatally injured is down more than 50% from 12 to five. But, the figures show an increase in road traffic crimes, including the number of mobile phone offences up from 62 last year to 83 this year.
The number of speeding offences across the North-east for the six-month period almost doubled from 884 in 2016 to 1,653 this year.
Parking fixed penalties issued in Aberdeen, Aberdeenshire and Moray rose from 2,534 to 3,781.
In a report to councillors, Campbell Thomson, Chief Superintendent of the North East Division, said: "I am particularly pleased to report the significant and sustained progress made with regards to acquisitive crime, where the number of crimes, and therefore victims, has reduced and detection rates remain at a consistently high level.
"The reduction in people killed or seriously injured on our roads and the increasing intelligence-led and proactive efforts to target those involved in organised criminality provide further positive context to the report.
"The 2017 – 2020 Local Policing Plan for Aberdeenshire has been launched – and along with the chief inspectors for the area, Murray Main (South Aberdeenshire) and Neil McDonald (North Aberdeenshire) – we welcome the opportunity, with partners, to participate in the Local Outcome Improvement Plan and Locality Plans as we collectively strive to make Aberdeenshire a safe place to live, work and visit."
The report says efforts to reduce fatal crashes will continue.
It states: "There have been seven fewer people fatally injured on Aberdeenshire roads when compared to last year and a noted reduction in those seriously injured.
"While this is a positive reduction, we recognise the impact these incidents have on those involved, including their families and friends who we support through these traumatic experiences. While our first thoughts are always with them, the impact on our officers and emergency service colleagues in attending such incidents is also a significant one."
The committee meets on Thursday at Woodhill House.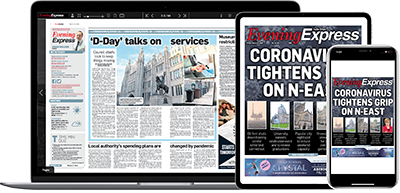 Help support quality local journalism … become a digital subscriber to the Evening Express
For as little as £5.99 a month you can access all of our content, including Premium articles.
Subscribe