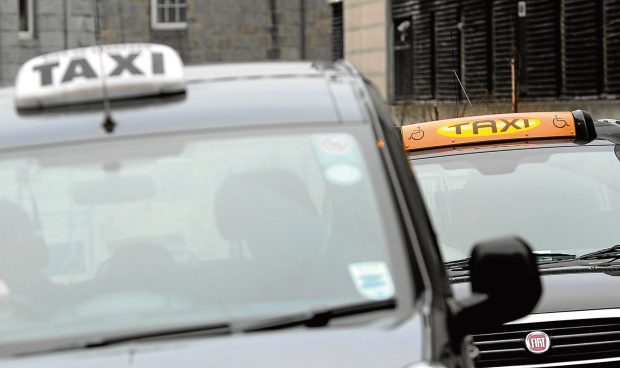 Councillors will be asked to push ahead with plans to make all taxis in Aberdeen wheelchair accessible by June next year.
Aberdeen City Council's licensing committee will meet next week to make a long-awaited decision on the issue.
A report by solicitor Sandy Munro urges councillors to press on with the introduction of the policy by June 6, 2018, adding that the local authority could open the council up to legal challenge on a "number of fronts".
He said: "A further problem when considering a mixed fleet is the lack of guidance as to what level of split would be deemed acceptable.
"Information was received from Dundee City Council who indicated that they had no discernible rationale for arriving at the current levels and information has since come to light that their policy is already being challenged in court at present."
Dundee City Council operates a mixed fleet of which around 60% are wheelchair accessible vehicles and 40% are saloon cars.
Mr Munro adds they could face legal challenge from drivers who have either purchased an accessible vehicle as a new applicant or from existing licence holders who have changed their vehicle with a view to the approaching deadline.
He said: "A taxi driver who purchased an accessible vehicle could potentially take court action against the local authority on the basis that they have incurred unnecessary expenditure in purchasing an accessible vehicle which would be no longer necessary."
A common argument used against the implementation of a fully accessible fleet is that some elderly or non-wheelchair bound disabled people find it difficult to enter and prefer a saloon car for that reason.
But the report highlights that although it "may be less convenient", the vehicles can still be accessed by those people and any inconveniences mitigated by help from the driver or additional training.
Any agreed policy would only apply to taxi licences and the private hire fleet would continue to operate as a mixture of wheelchair accessible and saloon cars.
Members of the committee will meet on Tuesday to make a decision on the policy.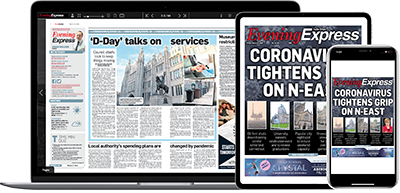 Help support quality local journalism … become a digital subscriber to the Evening Express
For as little as £5.99 a month you can access all of our content, including Premium articles.
Subscribe