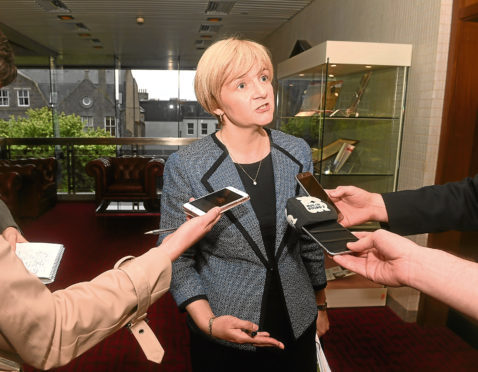 Labour has still to decide if nine rebel Aberdeen councillors who defied former leader Kezia Dugdale to go into a coalition with the Conservatives should be kicked out of the party.
The party's National Executive Committee has now referred the case against the nine – including council leader Jenny Laing – to its National Constitutional Committee (NCC).
It will consider if they should remain members of the party – though there is no date as yet for that meeting.
The councillors were suspended by Ms Dugdale in May last year after the result of local government elections led them to form a coalition with the Tories to run Aberdeen City Council.
Councillor Laing said the latest decision was a "disappointment" but hoped the long-running dispute was a step closer to being resolved.
She said: "While we are disappointed by the disputes panel's decision, we are not surprised they have chosen to refer the matter to the National Constitutional Committee rather than overturn the SEC decision.
"We now look forward to finally being given the opportunity to present our case.
"We believe we have compelling evidence which proves our administration continues to work with trade unions to actively resist austerity, defend local services from cuts, protect jobs by opposing compulsory redundancies and fights to ensure local government is properly funded."
A spokesman for Aberdeen Labour added: "It could lead to expulsion but I think what Jenny is saying is basically, this gives us the opportunity to address the NCC and tell them our side of the story because so far, nobody has heard our side of the story."
However, Stephen Flynn, SNP group leader on the city council, said the whole situation is "a complete farce".
He added: "Richard Leonard needs to get his house in order and expel these councillors for good – and join growing calls for them to stand down altogether, so the people of Aberdeen can elect the representatives they want and deserve."
A Scottish Labour spokesman said: "As recommended by the Scottish Executive Committee, the nine suspended Labour councillors in Aberdeen have been referred by the NEC to the National Constitutional Committee, where their membership of the Labour Party will be considered."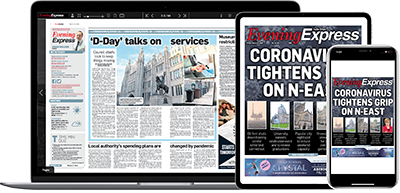 Help support quality local journalism … become a digital subscriber to the Evening Express
For as little as £5.99 a month you can access all of our content, including Premium articles.
Subscribe