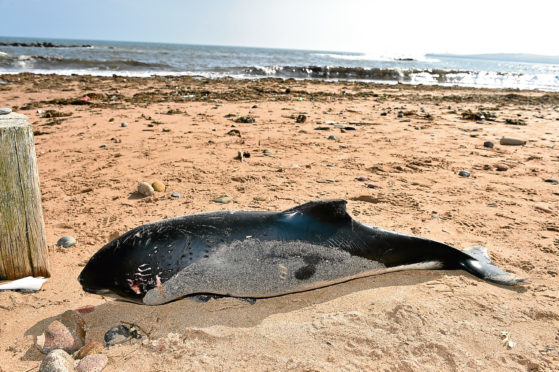 Several dead animals found on an Aberdeen beach may have been the victims of an attack by a bottlenose dolphin – according to a volunteer group.
Several baby porpoises and one seal were spotted on the coastline over the weekend.
Among those who saw the animals was University of Aberdeen research assistant Jenny Martin who said: "I was surprised as I often take a walk from my home in Bridge of Don to the beach and down to Footdee and I thought it strange to see so many at once.
"I've never seen anything like it before."
However, Scottish Marine Animal Strandings Scheme co-ordinator Nick Davison was able to shed some light on the unfortunate sightings.
He said: "The sightings are nothing to be concerned about, we believe the juvenile porpoises may have been attacked by a bottlenose dolphin.
"Perhaps they have been a bit naive when it comes to predators.
"The seal was actually found near to a lighthouse, also a juvenile. Judging from a sample taken, the seal didn't have enough fat on its body, which is something that naturally occurs often.
"We have a good idea on why the animals sampled have died, and that data can and may well be used for future research or will be put into our archive."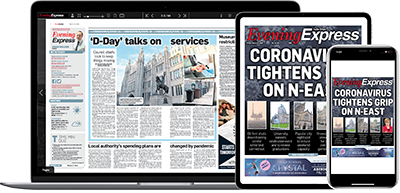 Help support quality local journalism … become a digital subscriber to the Evening Express
For as little as £5.99 a month you can access all of our content, including Premium articles.
Subscribe