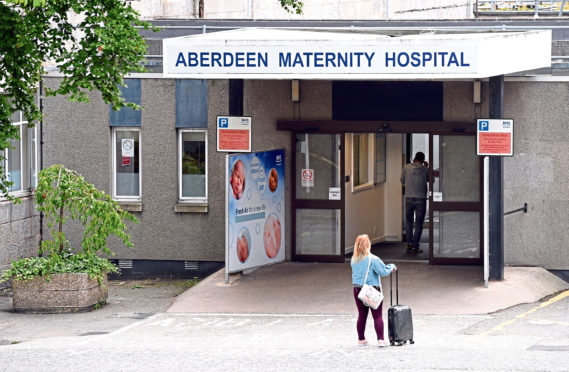 A midwife unit has reopened after being forced to close for five months due to staff shortages.
The midwifery unit at Aberdeen Maternity Hospital (AMH) temporarily moved to the labour ward as a result of the problems.
At the time, NHS Grampian said the move was necessary in order to ensure patient safety.
The closure was initially planned to last three months.
However in August it was extended to the end of September, and then later the end of October.
The midwifery unit officially reopened this week after NHS Grampian recruited new midwives to the team.
---
---
A spokeswoman for NHS Grampian said: "It's a day of celebration at Aberdeen Maternity Hospital as the midwife unit returns to fully standalone status.
"The team there held a small party earlier, with senior charge midwife Linda Stewart cutting the cake.
"A second cake was also provided to the team in the next-door labour ward, to thank them for their help during the co-location.
"The Midwife Unit is now fully operational and ready to look after women who have had low-risk pregnancies and wish to deliver their babies in the birthing pool or in the midwife-led birthing rooms."
Senior charge midwife Linda hailed the news of the unit's reopening.
She said: "I am thrilled to have the Midwife Unit back as an independent unit.
"Co-locating in the Labour Ward was absolutely the right thing to do to keep women safe.
"However, the recruitment of newly-qualified midwives has enabled us to rethink our staffing at Aberdeen Maternity Hospital.
"This means we can offer the full range of midwife-led care, including the birthing pool, to women with low-risk pregnancies."