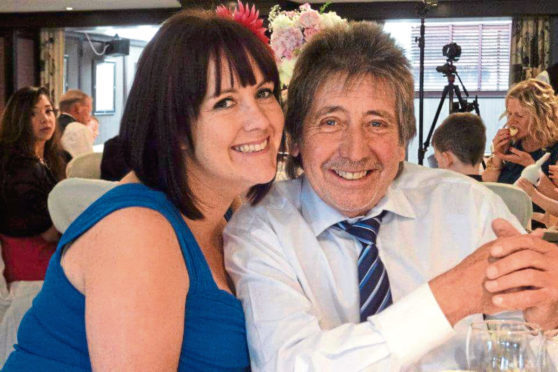 A daughter today paid tribute to her "hero" father and well-known Aberdeen musician after he passed away.
Alex Craigen, known around Aberdeen as the drummer for the '60s band The Strollers and '70s band The Playboys, died at the age of 76 from complications arising from a long-term autoimmune condition.
Alex, who stayed in Mastrick, and died last Tuesday, had primary sclerosing cholangitis – an uncommon autoimmune disease of the liver and gallbladder – and he died after developing an infection related to his illness.
His daughter Michelle Craigen, 43, from Torry, said: "He was diagnosed with the disease about 20 years ago and a liver transplant would have been the only cure, but dad had lots of other illnesses so it wasn't deemed suitable for him to have the transplant.
"So, the fact that he lived for 20 years after being diagnosed – the doctors were just astounded.
"He kept going back for follow-up checks to keep an eye on it, and he was in and out of hospital when it would flare up quite badly.
"He fought all his illnesses very bravely. He was very brave.
"He was still working and playing the drums right the way through – dad was gigging right up until January 2017."
---
---
Alex, who worked as a taxi driver and a painter, played in well-known local bands such as The Strollers, The Playboys, Chico and the Peter Dee Band.
"You'd be out in town with dad and, even in the supermarket, someone will stop us and say 'Hi Alex'.
"And then I'd ask him after: 'Who's that dad?' and he'd say he had no idea or it was so long ago he can't remember the name – but everybody knew him and loved him," she added.
One of her earliest memories of her dad was of her "shouting through the letterbox" when he was on his way to a gig one evening.
"I never knew that my dad went out at night to play gigs because I was always in my bed.
"When he used to go out I was devastated he was leaving me and I was shouting through the letter box: 'Dad, where you going?'.
"I used to watch him rehearse every Saturday in The Playground in the Imperial Hotel – I couldn't take my eyes off him when I watched him. He was just this hero battering away on the drums.
"When I was growing up and I would hear the original versions of the songs his bands would cover – I would think they were copying him."
Michelle said she shared a very special bond with her father.
She added: "Me and dad were always together – we were always doing things. I was just his little shadow growing up.
"We always went to gigs together. He loved music.
"We also went to New Orleans for my 30th birthday to the Jazz Festival. He loved jazz and it was always somewhere he wanted to go.
"When we went there he couldn't believe it. He said: 'I wanted to see this place as long as I can remember'.
"He was like a kid in a toy shop. It was great days. I'll adore him until I die."
Michelle said the "amount of love" that has been "pouring in" since his death has been "emotional".
Alex leaves behind Michelle and another daughter, Theresa Wood, and sons Gary and Kevin Craigen.
He is also survived by his nine grandchildren, one great-grandchild, his sister and brother-in-law Pat and Billy Sutton and much-loved family dog Willow.
A funeral service will be held on Thursday at Aberdeen Funeral Directors, at Causewayend, where Michelle has arranged to play some of her dad's favourite songs including Frank Sinatra's Summer Wind and One Of These Nights by the Eagles.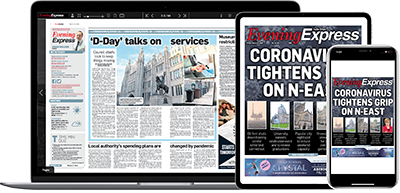 Help support quality local journalism … become a digital subscriber to the Evening Express
For as little as £5.99 a month you can access all of our content, including Premium articles.
Subscribe