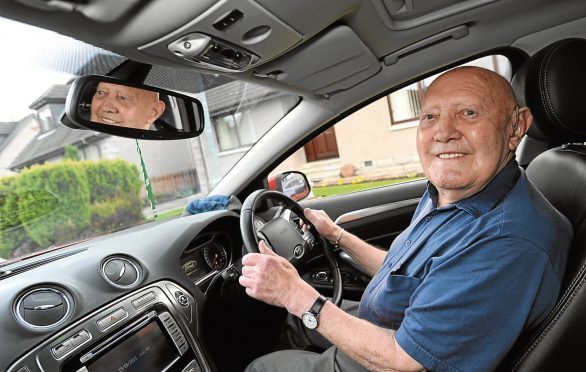 A businessman who sold thousands of cars across the North-east has died at the age of 99.
Just months short of his 100th birthday, Norman Lawrence, who launched Lawrence of Kemnay, was still driving round the region and even passed his advanced driving test at the age of 95.
But, after suffering a stroke, he never got back behind the wheel.
Mr Lawrence's daughter Helen Crighton spoke of his tireless competitive spirit and marvelled at how he worked so hard for his family.
She said: "Even the day before his stroke, he was out on the golf course practising – nothing would stop him from playing golf twice a week.
"I remember when he started the garage, he would often work through the night, fixing one of the area's many delivery vans – he worked very hard to build up his reputation."
As a farmer's son from Mintlaw, Mr Lawrence served his country after being called up for World War 2 at the age of 21 and saw action at Dunkirk and the battle of El Alamein in 1942.
Upon returning to civilian life, he married Peggy in 1946 after they met at a school reunion.
Mrs Lawrence died in 2006, but the couple spent 60 happy years together and were blessed by the birth of daughter Helen, two grandchildren and four great-grandchildren.
In 1953, Mr Lawrence started up Lawrence of Kemnay after his interest in mechanics was developed during his time in the army, where he had received full training.
He built up the garage and filling station within the village and expanded to start selling cars in 1962, taking on the sales dealership for Vauxhall.
After retiring in 1989 and handing over the company to Helen and her husband Ian Crighton, Mr Lawrence relished action on the golf course or bowling green.
However, after listening to a radio phone-in about elderly drivers, Mr Lawrence signed himself up for the advanced driving test – which he passed with "flying colours" at the age of 95. This made him the oldest person in Britain to have sat and passed the test.
"We have had so many cards and well-wishers," said Mrs Crighton. "Everyone has such good memories of my dad. He was a real character.
"People recognised him wherever he went. He did have big plans for his 100th birthday – he really loved a party."
Mr Lawrence's funeral will take place tomorrow in Kemnay Parish Church at 1pm.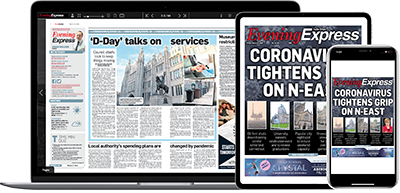 Help support quality local journalism … become a digital subscriber to the Evening Express
For as little as £5.99 a month you can access all of our content, including Premium articles.
Subscribe