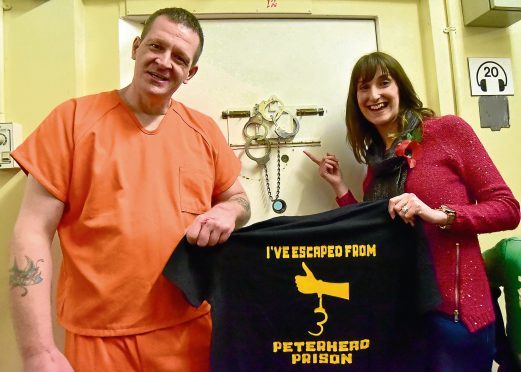 A daring escape has taken place at a notorious North-east jail.
Scottish escape artist Andy Robertson was invited to test his skills by escaping the Victorian Peterhead facility as part of its Halloween celebrations.
A spokesman for the museum branded the attempt as a "once-in-a-lifetime event" for everyone who attended.
He said: "To our knowledge, this has never been attempted before under such strict conditions in Scotland."
As part of the challenge, Andy, the only Scottish member of the UK's Escape Artists group, was searched and examined by a medical professional before being locked in. He was then put in handcuffs.
Andy said: "The former Peterhead Prison, although now a museum, remains a very realistic prison environment."
He added that the escape had extra relevance for him as it took place on the 91st anniversary of Harry Houdini's death after being punched in the stomach.