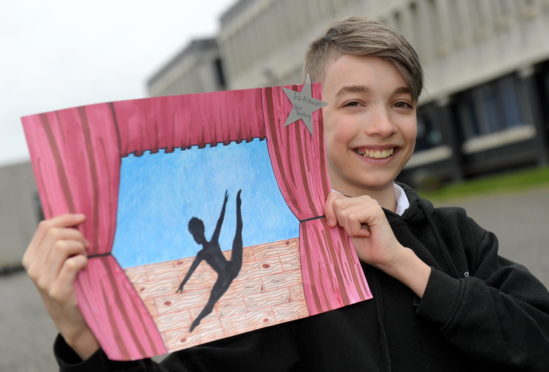 A talented Aberdeen youngster is set to display his work in the Scottish Parliament.
Dyce Academy pupil Josh McPherson entered Thorpe Molloy Recruitment's My Future Aspirations competition which challenged students to convey their career dream through art.
Josh, 12, dances with Natalie Tough Dance School and has undertaken classes with Scottish Ballet after winning a prestigious scholarship.
His passion for both painting and dancing were combined in his entry to the competition – a self-portrait of him dancing.
He said: "I was quite shocked at first that I got chosen, but I'm excited that I get to show my passion for drawing and dancing.
"And most importantly, I'm able to get the word out there about boys who dance, which is really important to me."
The painting will go on display on June 18 alongside work from other north-east pupils.
His mum Catherine McPherson said: "The competition combined his love of drawing and dancing. When he's not dancing he's drawing."
Councillor John Wheeler, education operational delivery convener, said Josh and the other pupils should be proud of their "tremendous achievement".
He added: "It would be fantastic to see them continue to develop their talents in their chosen fields over the coming years."
Josh wants to pursue a future career with Scottish Ballet.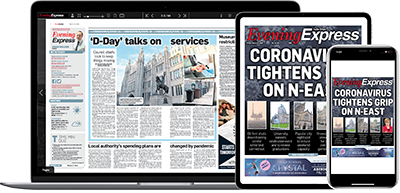 Help support quality local journalism … become a digital subscriber to the Evening Express
For as little as £5.99 a month you can access all of our content, including Premium articles.
Subscribe