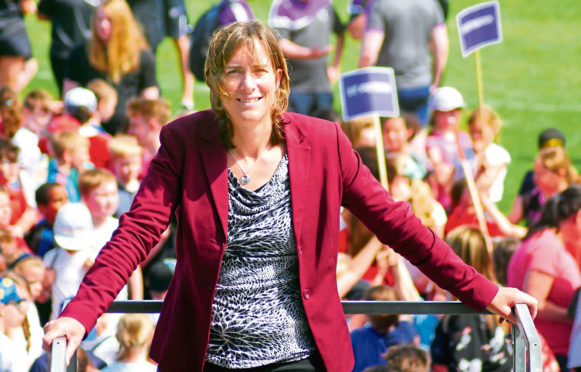 Dame Katherine Grainger hopes the Aberdeen Youth Games Festival of Sport will encourage more children in the north-east to take up sport.
The Olympic rowing gold medallist is an ambassador for the festival at Aberdeen Sports Village.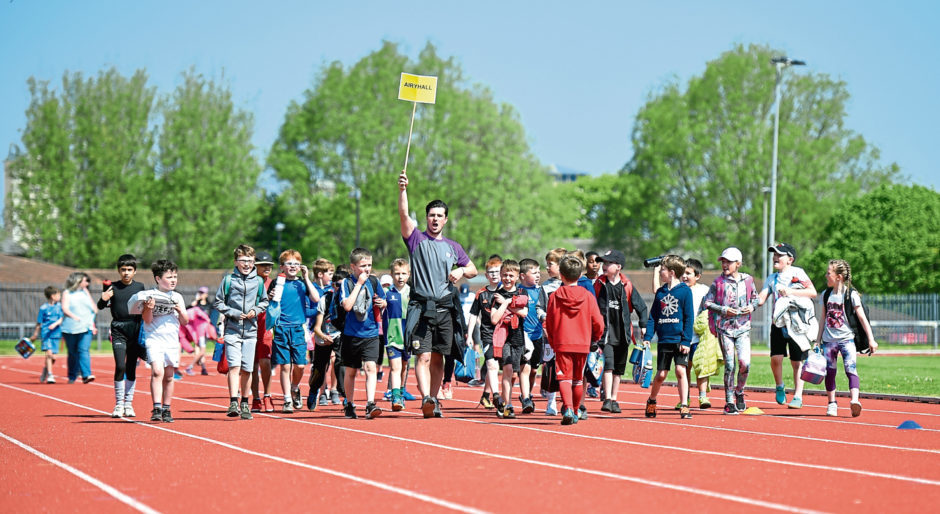 About 1,400 pupils from 45 primary schools took part in a range of sports in the fifth annual Aberdeen Youth Games Festival of Sport.
Dame Katherine, who is now chair of UK Sport, believes it is hugely important that children take part in sport and lead a healthy and active lifestyle.
She hopes the festival of sport will encourage kids to take up sport.
She said: "There's so many challenges on young people's time and things they can be doing with their time.
"You want to make sure that sport and activity is part of that because it's good from a health point of view.
"But there are other benefits children get from sport like making new friends, gaining in confidence and trying sports you haven't tried before.
"It's great to have in people's lives and events like this mean young people do things for the first time.
"Getting them to try new things and enjoy them is really important.
"I'm proud of the event and I'm proud to be the ambassador of the event.
"This is the fifth year it has gone on and it's got bigger and bigger every year.
"It's something that people want to see for themselves.
"You can judge it as a success on the feel of it.
"You want huge numbers of kids to be enjoying themselves and you can hear the passion they have for it and that's when you know it's working."
Sir Ian Wood is also an ambassador for the event and he also wants to see more youngsters taking up sport.
He said: "The place was full of young kids with teachers and they were doing a whole range of sports and loving it.
"It's good exercise for them and they loved it.
"As someone who wants to see more young people exercising and competing in sport and setting out to improve themselves, I think this is a very important part of getting a healthy young generation.
"It's great Katherine Grainger was at the event.
"I was talking to Kelsey Stewart (who competed in the 4x400m for Scotland at this year's Commonwealth Games)who I hadn't met before.
"And she spends some of her time unpaid going round schools talking to young people about the pleasure of sport and what it has given her. I think that is fantastic.
"The problem is that a lot of young folk start sport and they're not good at it so they stop.
"Sport should be about improving yourself over a period of time.
"Certainly I want to see a lot more young folk doing sport.
"I hope after this event some of the kids will do more sport.
"The other thing is that some of these kids were doing sports they've never been exposed to before.
"Hopefully, that will encourage them to get involved in them."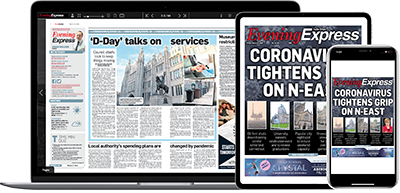 Help support quality local journalism … become a digital subscriber to the Evening Express
For as little as £5.99 a month you can access all of our content, including Premium articles.
Subscribe