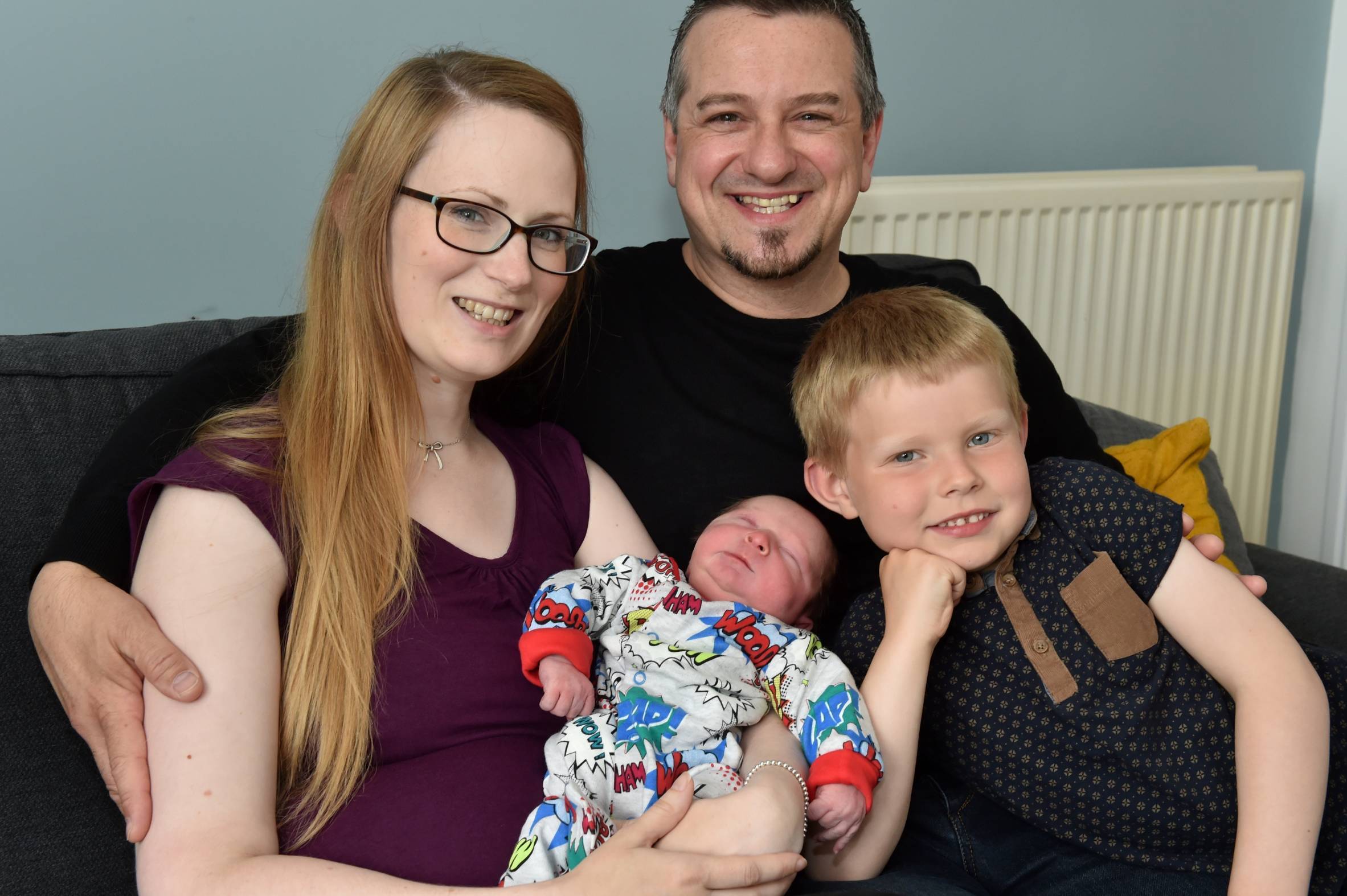 LITTLE Alfie Gibson may only be three days old, but he has already given his parents enough excitement to last until his teens.
The tot made a dramatic arrival – with his shocked father Barry delivering him in the front porch.
Barry was woken up by his wife Angela at about 12.45am on Tuesday after her contractions started.
The couple called Angela's mother to come and get their six-year-old son Dylan so they could race to the hospital.
But within 10 minutes of saying goodbye, the couple realised they did not have time to go anywhere.
Barry, 41, of Foveran, said: "We were just away out to the car when Angela announced the baby was coming and wasn't going to wait.
"At first I didn't believe it – or didn't want to believe it – we couldn't be having the baby in the driveway.
"I called 999 and the operator said they would send an ambulance, and took me through what I needed to do – mainly not to drop him."
By the time the paramedics arrived, 31-year-old Angela had given birth to Alfie, who weighed 8lb 11oz, and after a checkover at Aberdeen Maternity Hospital, mum and baby were allowed home.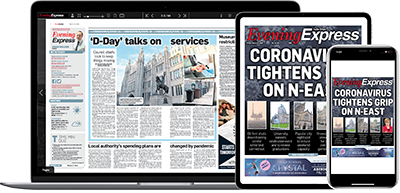 Help support quality local journalism … become a digital subscriber to the Evening Express
For as little as £5.99 a month you can access all of our content, including Premium articles.
Subscribe