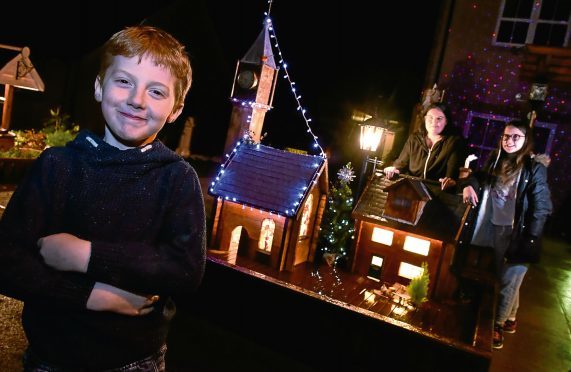 A North-east dad has completed a unique labour of love as a way of brightening up his children's Christmas.
Joiner Eddie Coutts spent more than 100 hours crafting an intricately detailed model church with a working clock and manse for his garden, which lights up in the dark.
The 49-year-old's home on Craigferrar Way in Aboyne has now become a local attraction.
Although he built the model with 11-year-old daughter Nicole and Leon, 8, in mind, Eddie said the creative process had "brought out the child in him".
He said: "It is really for the kids in the street as they pass on the way to school."