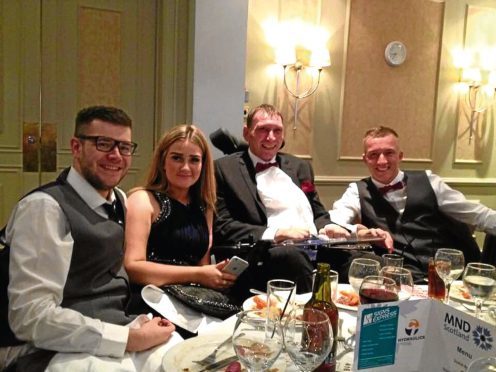 Kenny Williams has certainly been through life's ups and downs in the past few years.
In 2015, the brave dad-of-three was dealt the devastating news he had Motor Neurone Disease.
The following year he celebrated the arrival of his much-loved granddaughter Minnie, who was recently crowned the Evening Express' Snappy Tots competition winner.
And earlier this month, more than 200 of Kenny's friends gathered at the Marriott Hotel for a black tie charity ball with Kenny as guest of honour and raised an incredible £17,836.
Kenny, 55, who lives in Sheddocksley, said: "It was fantastic catching up with family and old friends and getting the opportunity to thank them for all that they have done to support me since I was diagnosed.
"As I said on the night, you should grab every chance to tell those closest to you how much you love and appreciate them because there may come a time when you will be unable to do so.
"My granddaughter Minnie has brought a ray of bright sunshine into my life at a time when I feared there might be only gloom and sadness ahead. She means the world to me. I cherish every hug and every smile I get from her."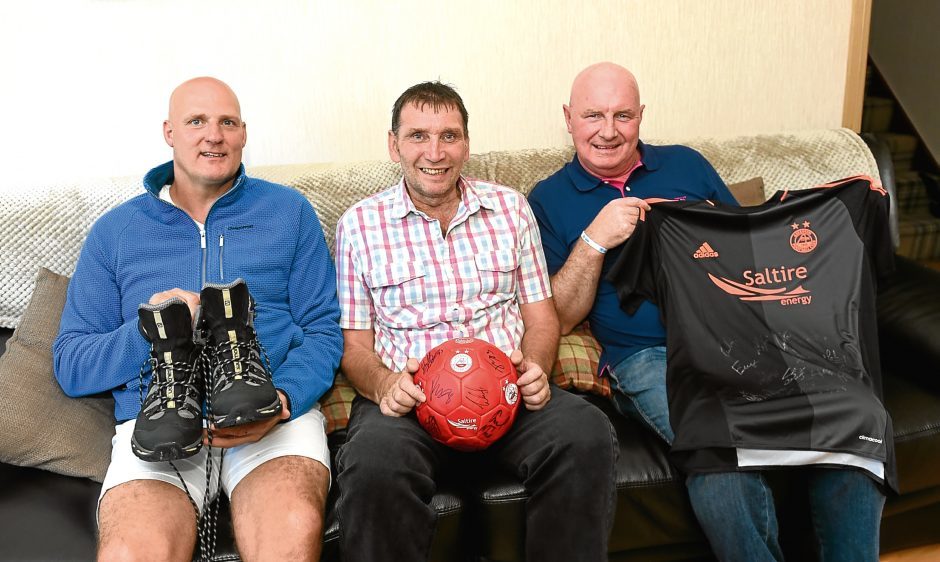 For Kenny, facing up to the illness took immense courage, and yet he did so without complaint.
But when he discovered an insurance policy he had paid into for years refused to pay out it was the final blow.
"My prognosis did not meet with the policy's terms and conditions," said Kenny, who is dad to Ryan, Sam and Abby. "I paid that money in good faith and when I needed help the most, it was not available to me. It was pretty devastating."
The glittering night was the brainchild of Kenny's friend Sandy Sammon, who felt compelled to help.
Sandy, 62, an onshore maintenance superintendent with KCA Deutag, who used to play amateur football with Kenny, said: "It was a pretty emotional night, and the money we raised went way beyond all expectations.
"We decided to give £5,000 to the MND charity, and the rest to Kenny, so it can go towards buying a car that will accommodate his electric wheelchair."
Kenny has just welcomed the arrival of another grandchild – a boy called Jackson – and he is eagerly anticipating the upcoming arrival of a third.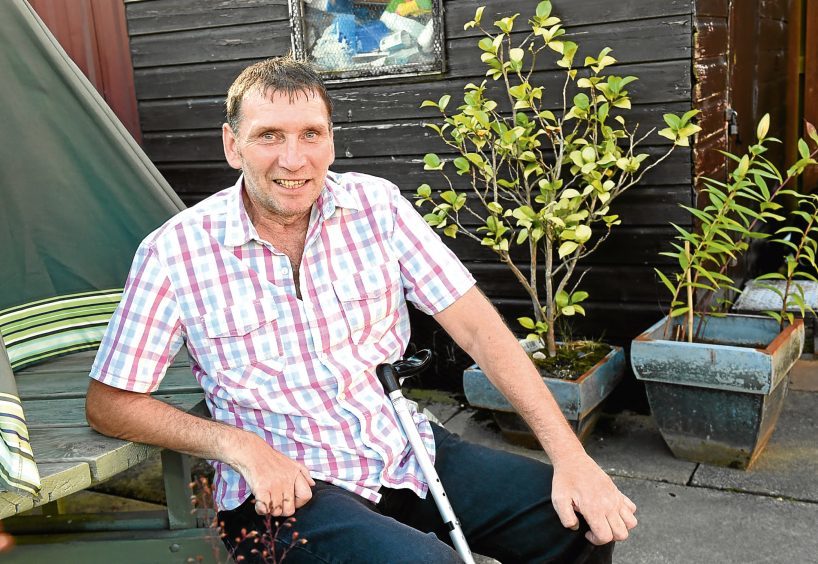 He added: "We all know there will be no happy outcome for me because of my illness.
"It has been difficult coming to terms with that, but spending the last part of my life with my expanding family has helped and will continue to do so.
"If what has happened to me has taught me anything it is to value what's important in life, family and friends."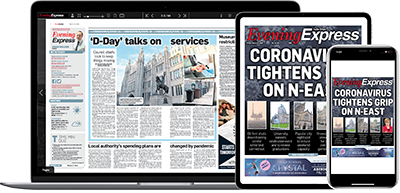 Help support quality local journalism … become a digital subscriber to the Evening Express
For as little as £5.99 a month you can access all of our content, including Premium articles.
Subscribe