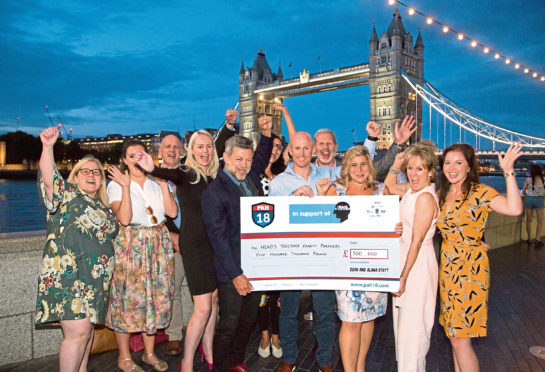 A record-breaking north-east cyclist has handed out the first £500,000 to 11 mental health charities.
Former special forces soldier Dean Stott, from Peterculter, broke two Guinness World Records in May when he cycled the longest road in the world, the Pan American Highway.
He took on the 14,000-mile route – from the southern tip of South America to the most northerly part of North America – in 99 days, 12 hours and 56 minutes – knocking 17 days off the previous best.
Dean, 41, also achieved the world record for the fastest time to cycle the length of South America in 48 days and 54 minutes.
Dean and his wife and campaign director, Alana, are now handing out the first £500,000 of their ambitious £1 million goal for charities.
The money is being given to 11 charities under the umbrella of The Heads Together Campaign – which is fronted by Dean's good friend the Duke of Sussex, Prince Harry, along with the Duke and Duchess of Cambridge, Prince William and his wife Kate.
The mental health organisations receiving donations are Anna Freud National Centre for Children and Families, Best Beginnings, CALM, Combat Stress, Help for Heroes, Mind, Place2Be, The Mix, The Royal British Legion, Walking With The Wounded and Young Minds.
Dean has received support throughout his campaign from Prince Harry who, along with the Duke and Duchess of Cambridge, has campaigned to end the stigma associated with mental health.
Representatives from each charity attended the event on Wednesday when the money was handed over. Andy Serkis and Lorraine Ashbourne, ambassadors of Best Beginnings charity, also attended the event.
Dean and Alana, who have two children, Molly and Tommy, said: "We are delighted that the campaign has now reached the halfway mark and that we are able to support these very worthy causes.
"It's amazing to think that from an initial idea, Dean has now broken two world records and in doing so is inspiring others, as well as helping those affected by mental health issues.
"We look forward to continuing the campaign and reaching our original target of £1m."
Dean, who met Prince Harry when they were partnered during military training, had to leave the military when a parachuting injury left him unable to run.
Afterwards, Dean took up cycling, and it was a chat with Harry that inspired him to take on the Pan American Highway challenge.
The challenge began in February at the southern tip of South America, in Argentina, and took in 13 countries along the way. Dean battled harsh winds, multiple collisions, food poisoning and even had a run-in with a polar bear.
To learn more about Dean and Alana's campaign and give a donation visit www.justgiving.com/pah-scotland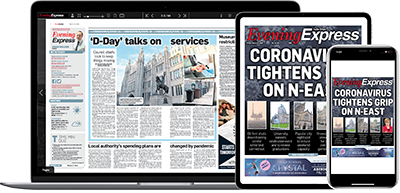 Help support quality local journalism … become a digital subscriber to the Evening Express
For as little as £5.99 a month you can access all of our content, including Premium articles.
Subscribe