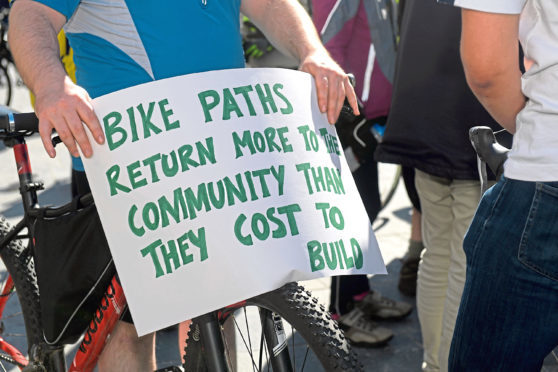 A cycle group has bought two new textbooks for north-east councils – in the hope they will help improve infrastructure for cyclists.
The Aberdeen Cycle Forum set up a Go Fund Me page to purchase the Designing for Cycle Traffic textbooks that will be given to Aberdeen City Council and Aberdeenshire Council.
Published by the Institution of Civil Engineers in July this year, each book costs £65.
It discusses various different practices for designing cycle traffic and how cycles fit in with the wider public design, including traffic planning, how cyclists are exposed to the elements, that bikes are capable of speed and the presence of motor traffic.
Rachel Martin, campaigns and community secretary for Aberdeen Cycle Forum, said: "It's a very new book, it's just been published and I don't think there's anything else of its kind.
"I think we are on the cusp of change in Aberdeen.
"We recognise it's very challenging to put in the infrastructure, especially around junctions.
"My feeling is they really want to promote active travel."
A total of £130 was raised by members of the group in only two days.
---
---
Rachel said: "I would definitely like to see them implement some of the ideas in the book.
"It talks about how the bicycle is a vehicle of speed and we need to recognise that.
"We can't really have bicycles on a shared path with pedestrians. What I would like to see is a cycleway, but it's very challenging.
"The person who wrote the book is British, so he understands how our roads work as well."
The group campaigns to improve cycle links across the city and is made up of cyclists.
It has organised several protests over the past few months, most recently including over the lack of infrastructure on the new Aberdeen Western Peripheral Route (AWPR), which cyclists will not be allowed to use when it is fully open.
Members of the group hope that more sustainable travel links can be created in the city, including a dedicated cycle lane on Union Street.
The books are due to be given to Aberdeenshire Council next week, and Aberdeen City Council next month.
As there is not the same experience with incorporating cycle links in Aberdeen as in other cities in Europe, it's hoped to inspire the councils and provide guidance on the engineering side of creating paths.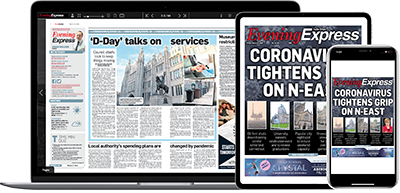 Help support quality local journalism … become a digital subscriber to the Evening Express
For as little as £5.99 a month you can access all of our content, including Premium articles.
Subscribe