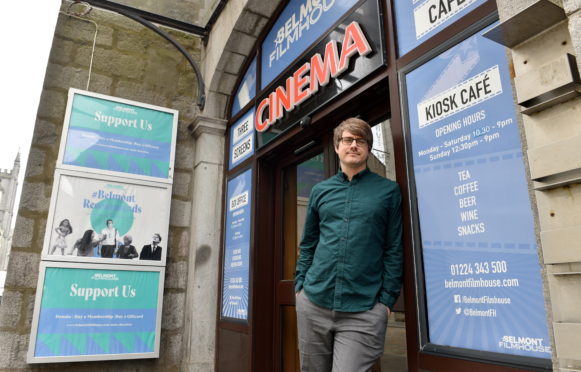 An independent Aberdeen cinema has reached its £25,000 fundraising goal to help it reopen after the Covid-19 lockdown.
Manager of the Belmont Filmhouse Colin Farquhar thanked everyone who had donated money to help the venue survive.
He said: "It's been unbelievable the response – if you've liked or shared posts on social media, thank you so much for spreading the word.
"I want to particularly say thank you to our members and our audience.
"I know the wider community have been really involved, but our membership have responded in the most unbelievable way with people making amazing donations, making the kindest comments on social media and writing the most wonderful wee letters."
Film director backs campaign to save Aberdeen's Belmont cinema
The fundraiser was set up online on June 22 and asked people to donate £40 – the price of a membership – or whatever they could.
Colin said: "The community has been so supportive and special thanks go to our members.
"But it's not just been the membership, it's been people who have put in notes to say they haven't been here for a while but it holds a fond place in their hearts, or friends of mine or friends of the staff, or friends of members. It's been really wonderful."
He added: "Immediately, we know there are going to be challenges – we know the market's going to be a bit touch-and-go for the first few months and we were in a position where we needed to invest a bit of money to put social distancing in place."
The campaign was also supported by Peterhead-born film director Jon S Baird, who said: "The Belmont – and cinemas in general – play a crucial role in our cultural landscape.
"It would be a terrible loss to us all if it was forced to close."
Colin added: "We're hoping to reopen in early-ish September.
"I wouldn't commit any further than that at the moment – hopefully in the next couple of days or so we'll be able to put something more solid out.
"It's certainly looking a lot clearer than it was even a month ago."
The fundraiser is still open for donations, at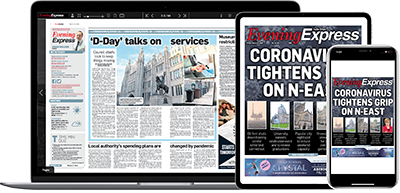 Help support quality local journalism … become a digital subscriber to the Evening Express
For as little as £5.99 a month you can access all of our content, including Premium articles.
Subscribe