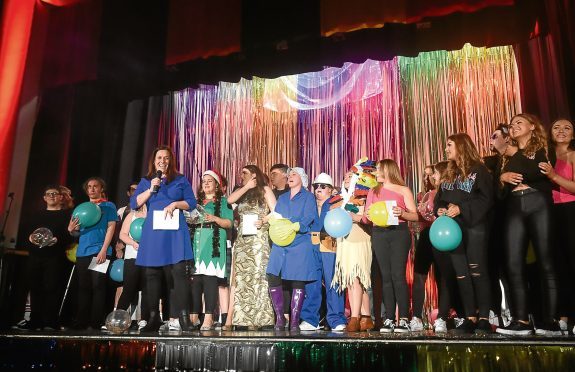 The curtain has fallen for the final time at an Aberdeen school's popular yearly karaoke competition.
Torry Academy has hosted a talent show for pupils since 1996 and last night's show was an all-star special.
The X Factor-style contest was part of the school's Year of Celebrations, which is being held to commemorate the closure of the academy.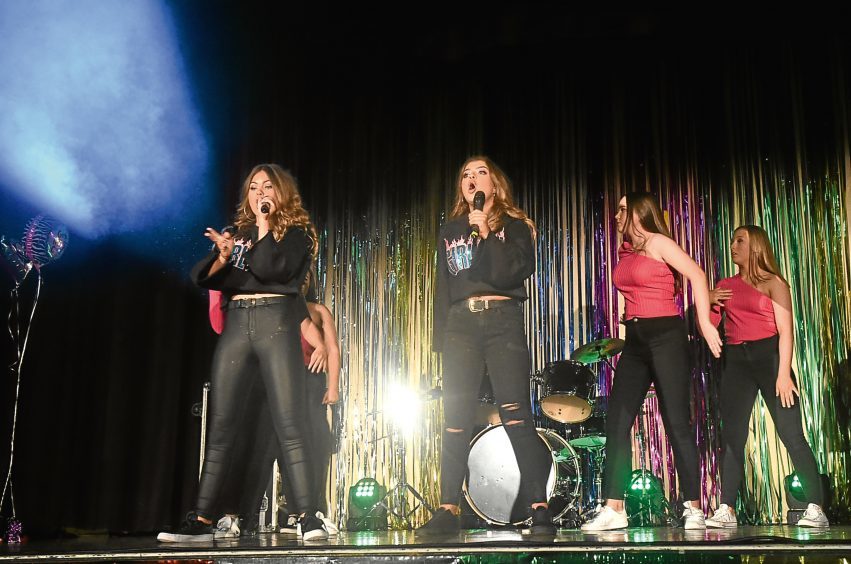 Torry Academy, along with Kincorth Academy, is to be replaced with Lochside Academy – a new £46.9 million secondary in the south of the city – by the beginning of the next school year.
Head teacher Jenny Cranna said: "The show sold out in the first week of tickets going on sale.
"It is great, we got former pupils who have won to perform this year.
"They organised the show all by themselves.
"There are so many different artists and genres – we had the Bay City Rollers, The Village People, Adele and Elvis Presley.
"We had a lot more adults in the audience this time, so it was nice for them – a lot of former pupils came out."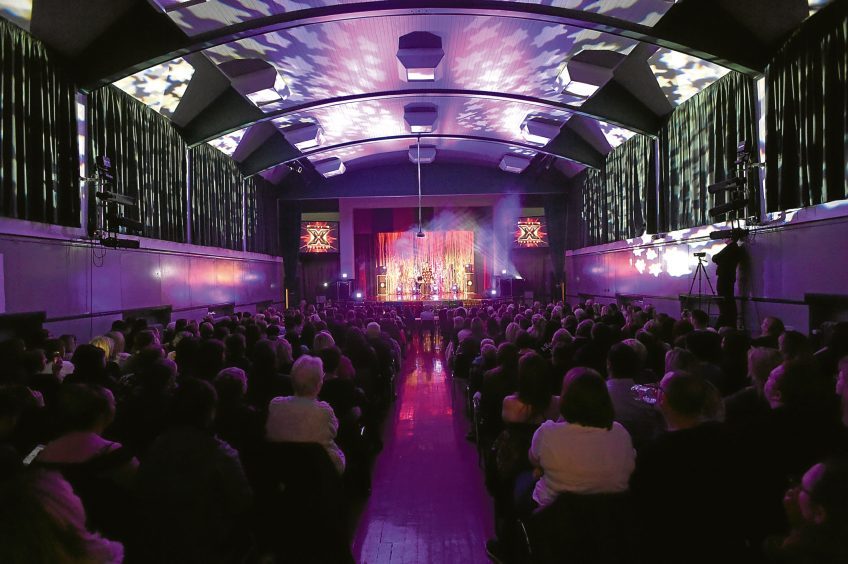 Torry's own Joyce Falconer, from River City, was the chief judge and special guest on the panel of judges, which was made up of 14 people from the senior management staff.
First place went to Sophia Hamilton, who sang her cover of an Adele's song Make You Feel My Love. She originally won in 2010.
Second place went to Keith, a Wilson Pickett impersonator singing his rendition of Mustang Sally. He originally won in 2007.
Third place was a joint win for Josh Cowe, who sang Elvis Preslely's Suspicious Minds and originally won in 2008, sharing the spot with Megan Adams, who sang Bjork's It's Oh So Quiet. Megan originally won in 2013.
Jenny added: "It was such a successful night. After the show there were people catching up who hadn't seen each other in years. It's so nice to see.
"It was absolutely fantastic."
The karaoke battle sold more than 200 tickets and saw 13 acts of former pupils, dating back as early as 2001, up against last year's winners.
A range of performances of different genres graced the stage in a battle for the winning title.
Jenny said: "The 2001 winner sang Blink 182's First Date, which is the song they won with."
The contest started in 1996 and was called Stars in Your Ears and transformed every year into what Jenny calls "the flavour of the year" to accommodate what pupils were listening to at the time.
In 2006, nine acts took part covering music by Blondie, Bryan Adams, Queen, Jamelia and the Kaiser Chiefs.
That year, sixth-year pupils Edward Dow, James Morrison, Liam Pirie, Richard Mennie and Chris MacFarlane took top prize with their version of Bobby "Boris" Pickett and the Crypt Keepers' Monster Mash.
This year, winner of the first place prize took home £100, second place scooped up £75 and third place won £50.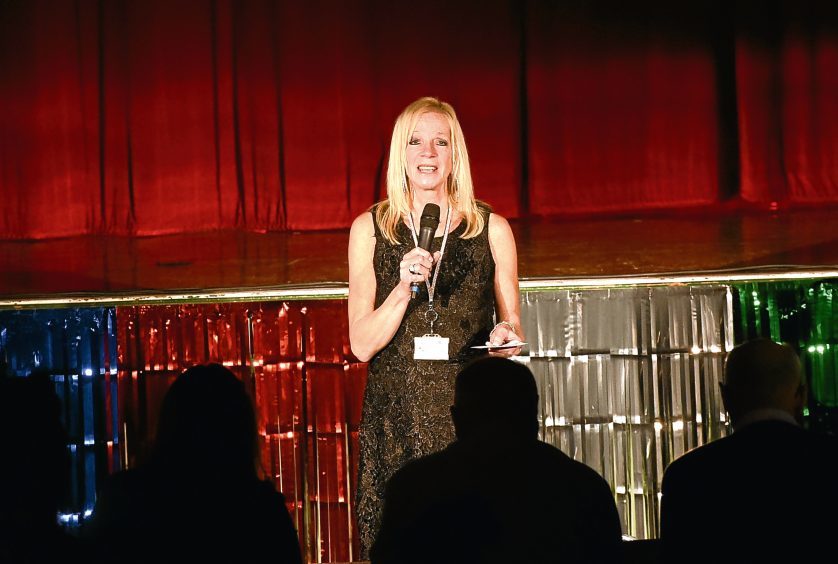 The night also featured a free raffle with prizes and a variety of refreshments made by the staff.
Throughout the school year, Torry Academy will continue to host a series of events that look back on the school's 90-year history.
Jenny said: "The next event we have planned is our first formal Burns Supper organised by former staff and pupils.
"We're also holding a Valentine's Day Disco in February where we're inviting former pupils who are married and may have met during their time at Torry Academy."
The academy is looking for the whole community to get involved and asked for help to make the Year of Celebration a lasting memory.
Lochside Academy is due to open at the start of the 2018-2019 school year.
A dedicated e-mail address has been set up for anyone who wishes to get in contact about the events at torryacademy@gmail.com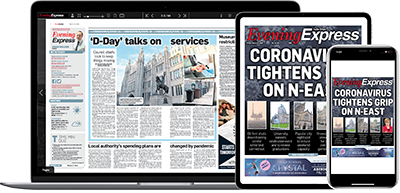 Help support quality local journalism … become a digital subscriber to the Evening Express
For as little as £5.99 a month you can access all of our content, including Premium articles.
Subscribe