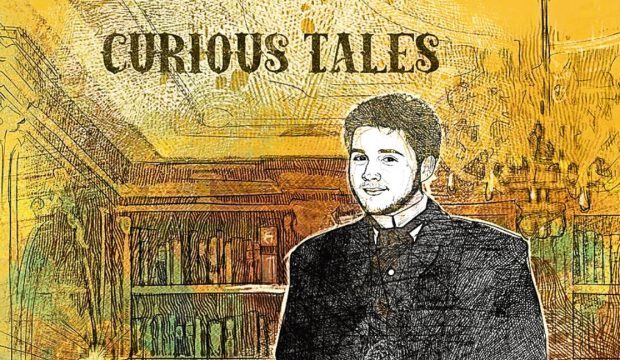 An Aberdeen man's podcast has enjoyed instant success –overtaking popular radio drama The Archers for three days straight.
Jonnie Milne, from Milltimber, launched his new podcast Curious Tales just a few weeks ago and soon scored the top spot on the iTunes UK top 10 Arts chart.
Each episode, Jonnie performs one of his favourite tales from writers including Edgar Allan Poe, H.P.Lovecraft and Charles Dickens.
The 29-year-old said: "I'm a big horror fan and I love listening to lots of podcasts of horror stories but no one out there was doing my favourite which is classic ghost stories.
"There was no one reading their stories and performing them.
"If no one else will start that up then I decided I would do it."
Jonnie, who works as a communications officer, said the success of the podcast "came out of nowhere".
He added: "It came completely out of the blue for me.
"The podcast was featured on the iTunes 'New and Noteworthy' section.
"Someone at Apple must have listened to it and liked it.
"It's absolutely insane.
"To be even in the same league as something as big as The Archers is mindblowing and really exciting."
BBC Radio 4 drama The Archers is the world's longest-running soap opera and was first broadcast in 1950.
The podcast creator's background in the city's musical theatre scene he says has helped him with each performance.
Jonnie said: "As performing is something that is in my blood then reading these stories is something I have done most of my life."
Jonnie broke into the world of podcasting in 2014 when he and his sister Katie Baxter, 26, launched their geek and pop culture show Chatterating.
The podcast ran from 2014 until this year when its hiatus led to the creation of Jonnie's own classic horror offering.
Curious Tales is now up to six episodes with more than 8,500 listeners and more episodes are in the process of being recorded.
Anyone interested in listening to the podcast can visit the Curious Tales Facebook page or visit the website at https://curioustalespod.com.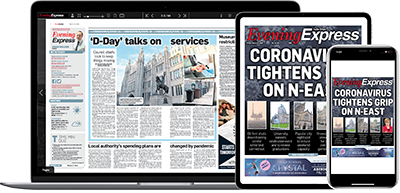 Help support quality local journalism … become a digital subscriber to the Evening Express
For as little as £5.99 a month you can access all of our content, including Premium articles.
Subscribe