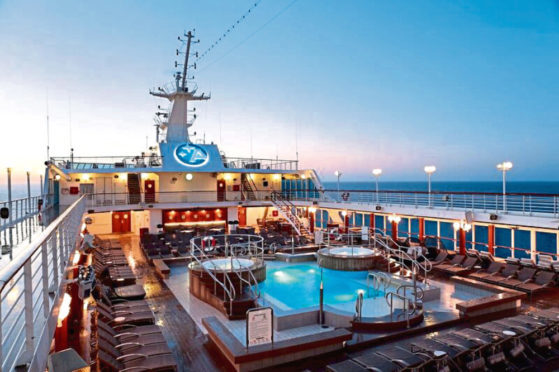 A cruise ship bound for Aberdeen from Amsterdam will be the first to dock at a new £350 million harbour, the Evening Express can reveal today.
Aberdeen Harbour Board has taken the first booking for a cruise liner to visit its newly-expanded harbour at the Bay of Nigg – securing the trip two years ahead of the opening of the harbour in 2020.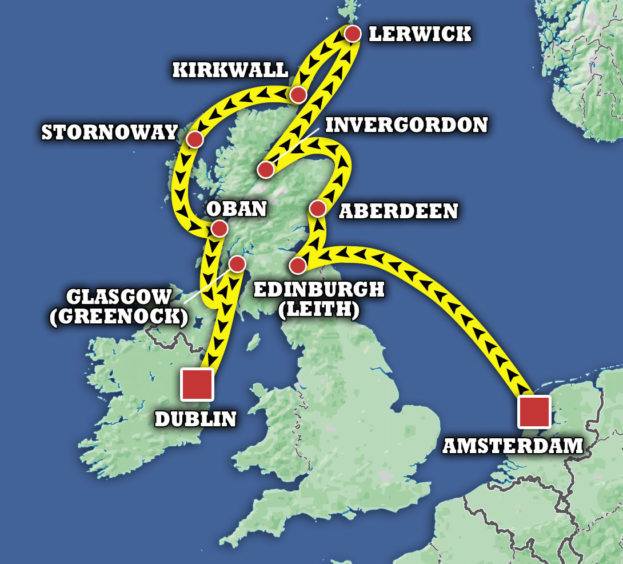 Azamara Quest, run by Azamara Cruises, is scheduled to dock at the harbour on August 18 2020 as part of its 11-night "Scotland Intensive Voyage".
The ship will also dock at Edinburgh and Invergordon before going up to Shetland and Orkney and down the west coast of Scotland, before finally disembarking in Dublin.
The harbour project – which includes building a mile of new quay – has been carried out with the target of attracting more cruise liners like the Azamara to the city.
Construction began last May.
Chris Bain, external relations director at Aberdeen Harbour Board, said: "We are delighted, but not surprised, that South Harbour has already secured a large cruise vessel scheduled visit, despite its completion being two years away.
"The ability to berth large cruise vessels alongside the incredible array of fantastic tourism destinations in the city and shire, combine to form an incredibly attractive proposition for cruise lines and we can see the popularity of this port of call being even greater than previously predicted. This is a fantastic opportunity for the region."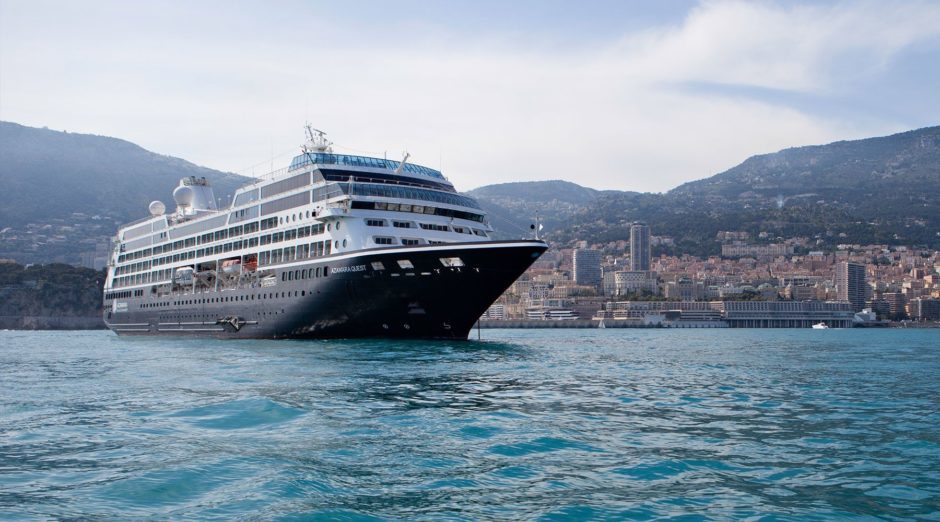 Richard Twynam, managing director for UK and Ireland of Azamara Club Cruises, said: "We're thrilled to be one of the first cruise lines that will be granted access to Aberdeen's new extended harbour in 2020. Our boutique ship size means we are able to visit more intimate ports and we spend more time in ports like Aberdeen than any other cruise line.
"We're very excited that our visit to Aberdeen in 2020 coincides with our 11-night Scotland intensive voyage, allowing guests to really get under the skin of the destination."
Richard Corrigan, cruise project manager at Visit Aberdeenshire, said the announcement marks a "fantastic moment" for the city.
He said: "This firm might be the first to confirm but it's exciting to think of the others that will confirm before 2020.
"The harbour are in conversation with several companies.
"A lot of them are busy getting on with 2019 so the fact there are already people speaking to us just now makes me feel quite optimistic."
Mr Corrigan said he has been "all over the world" promoting the city as a cruise destination since starting the role in January, including large-scale events in America and Russia.
He added: "The city's got a fantastic position geographically and is set up perfectly with an airport and the new AWPR.
"The industry is growing phenomenally and there are a lot more ships coming on to the market.
"When we have been speaking to cruise ship companies, they have been very positive."
Aberdeen City Council co-leader Jenny Laing said she hopes the cruise ship is the "first of many" to visit the newly-expanded port.
She added: "We have been working quite closely with the harbour board itself and other partners such as VisitAberdeenshire to shape up both the onshore infrastructure but also looking at the offering that will be here when passengers arrive in Aberdeen.
"I think it's important to showcase Aberdeen at its best and make sure the quality of the offering will be of a quality that will encourage them to come back again.
"We can see by the council's investment in our cultural offering, such as redevelopment of the Music Hall and Art Gallery, we want to make sure that we're shaping up to make sure there are things to do when people come to visit the city."
Councillor John Cooke, who attended an event last week updating people on the project at the Marcliffe Hotel, also welcomed the news.
He said: "Almost immediately as soon as it's finished they have got cruise liners wanting to come in and use the harbour.
"From my perspective that's great news for the local economy.While we do want to see some of the passengers coming to see some of the fantastic castles and distilleries across Aberdeenshire, we also want them to spend some time and cash in the city."
Mr Cooke, who has been vocal in his support of the Gordon Highlanders Museum, said he would personally hope passengers would be attracted to venture into the city to visit the tourist attraction.
It is understood the harbour expansion will allow cruise ships to berth alongside the dock, eliminating the need for operators to ferry passengers ashore by small boat.
It was previously reported in the Evening Express that the Granite City was visited by 25 vessels over the course of last year, with hopes the expansion can add to that figure.
The expanded port will also be able to support decommissioning work.
Since work began on site in April last year, the South Harbour development has seen about 650ft of north breakwater built and a first round of dredging activity.
Residents' group Bay of Nigg, Torry: Our Concerns started a petition to protest against the plans to build on land at the bay due to environmental worries.
The group expressed concerns over air and light pollution, increased road traffic and increased noise.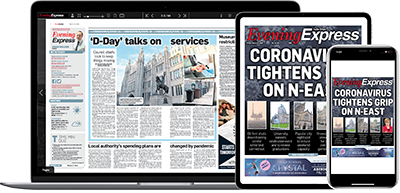 Help support quality local journalism … become a digital subscriber to the Evening Express
For as little as £5.99 a month you can access all of our content, including Premium articles.
Subscribe