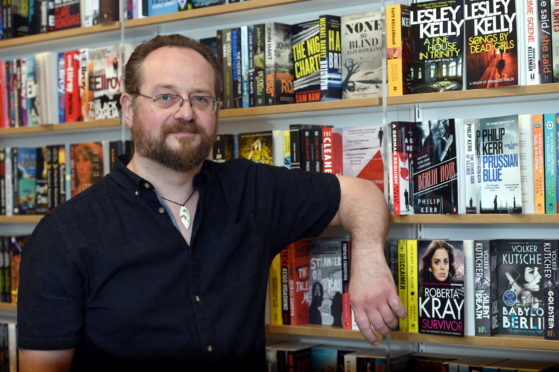 A well-known Aberdeen author has compiled the ultimate tourist's guide to the city.
Stuart MacBride, who is best known for his Logan McRae novels which are set around Aberdeen, penned a visitors' guide for VisitScotland on some of the top spots in Aberdeen.
The guide caters for a whistle-stop tour of the city, pointing out a number of restaurants, bars and activities for people spending a day in the city.
Part of a project produced by the tourism body, it promotes things to do in some of the biggest cities in Scotland, written by famous faces who are from each of the areas.
Taking inspiration from places he loves and has visited since he was young, Stuart's guide takes in some of the major tourist spots in the city, as well as some of his own personal highlights.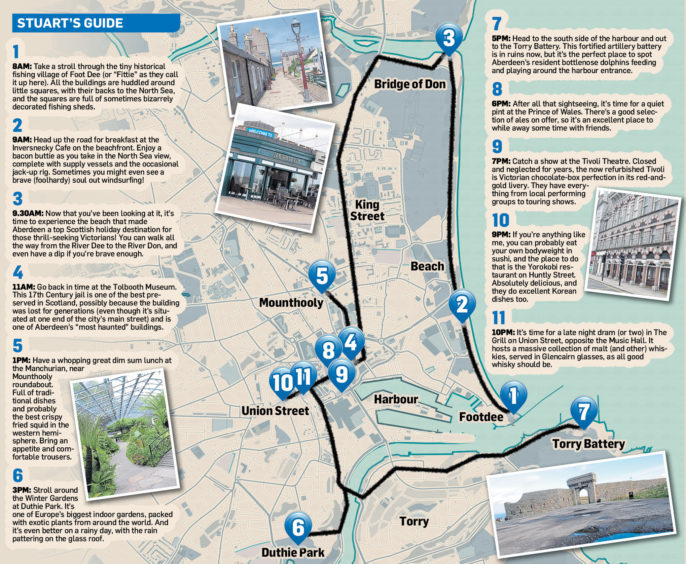 Click image to enlarge
He said: "It's meant to be 24 hours, which makes it slightly awkward to fit everything in.
"It's always the case when you live somewhere, you don't really do the touristy things.
"It's a celebration of places I really enjoy.
"I've been going to the Winter Gardens since I was a teeny boy and seeing all the plants and the talking cactus. It's the places that I grew up with."
Beginning bright and early at 8am, Stuart's tour starts in historical Footdee, with a look around the fishing village, followed by breakfast in the Inversnecky cafe, where his item of choice is a bacon roll and a stroll along the beach.
Next up on the agenda is a visit to the Tolbooth Museum on Castle Street, which is thought to be haunted and was also used to house potential witches.
For lunch, Stuart recommends one of his favourite places, the Manchurian, on Causewayend.
He said: "My wife adores dim sum. It's the sort of place I always go.
"It's the place locals go to, and the menus are all in Chinese.
"There's so many places in Aberdeen like that."
In the afternoon, his main picks include a bit of cultural sightseeing at the popular David Welch Winter Gardens at Duthie Park, which houses a number of exotic and tropical plants and is a great visit both in rain or shine.
A short drive away is his next stop – the Torry Battery, where you could get lucky and see bottlenose dolphins, or take a tour of the North Sea – before moving back to the main centre to visit the Prince of Wales near to the St Nicholas Centre.
As the night begins to draw to a close, Stuart's final recommendations include catching a show at the grand Tivoli Theatre on Guild Street, trying the sushi at Yorokobi on Huntly Street and winding down with a whisky at The Grill on Union Street.
He added: "We could definitely have more tourists coming here.
"Aberdeen really is on the map. Why go to St Tropez when you could come here?"
A spokesman for VisitAberdeenshire said: "Aberdeen city and the surrounding countryside is a wonderful place to visit thanks to our vibrant cultural scene including the soon-to- reopen Music Hall and Art Gallery.
"The city also benefits from a stunning golden sandy beach where visitors can enjoy the crisp air and big skies above Scotland's sunniest city."
Stuart's guide, and the other ones written for Edinburgh, Glasgow, Dundee, Stirling, Perth and Inverness can be accessed at https://ebooks.visitscotland.com/city-guide/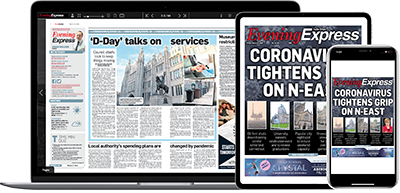 Help support quality local journalism … become a digital subscriber to the Evening Express
For as little as £5.99 a month you can access all of our content, including Premium articles.
Subscribe