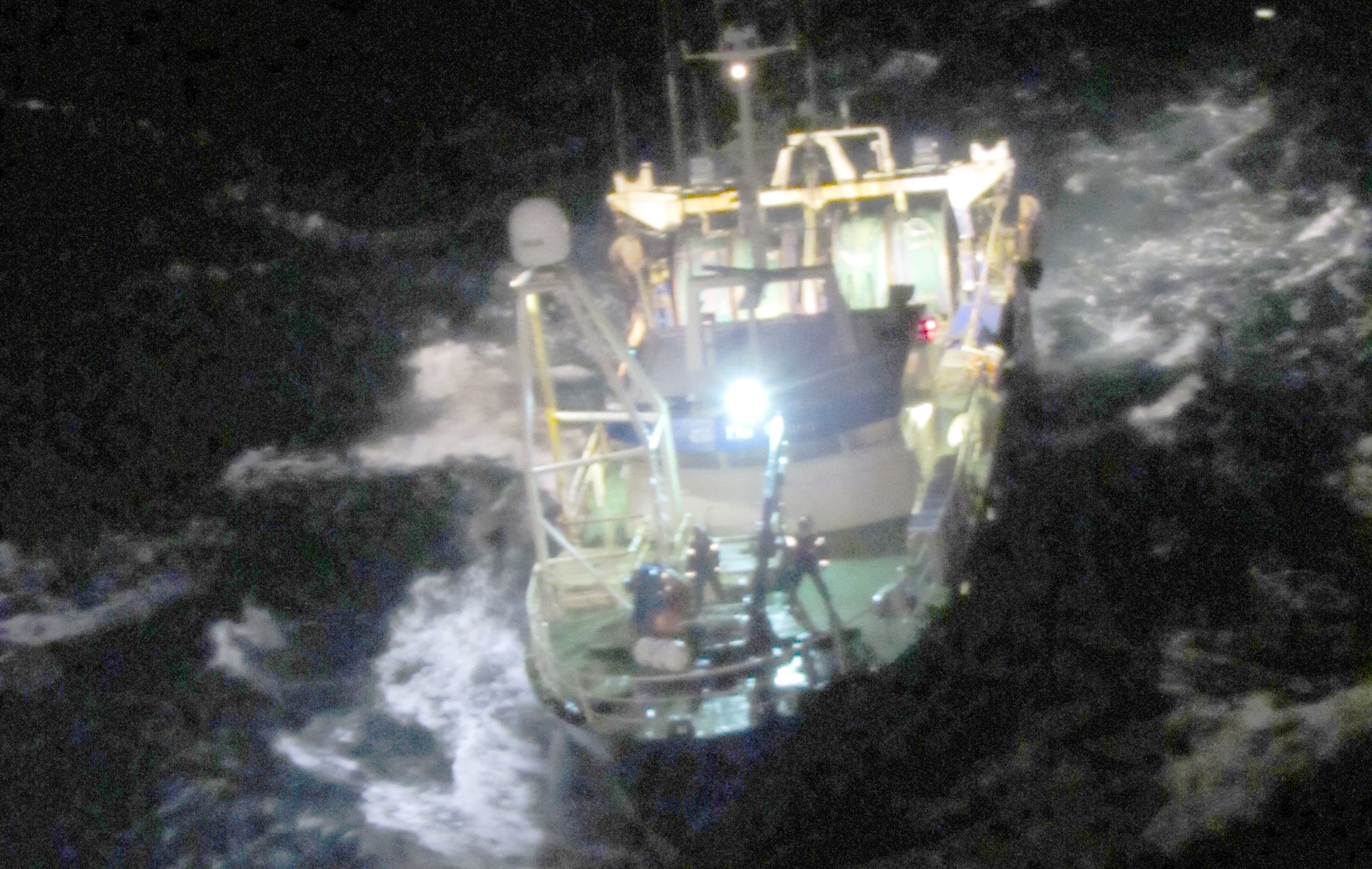 A SKIPPER who suffered hypothermia after spending three hours clinging to a life raft at sea has spent his first night ashore.
Five fishermen had to be rescued after their Banff-registered boat sank in heavy seas near the Scilly Isles of Cornwall.
Alan Bolt, the Scottish skipper of the 18-metre vessel, called the Kairos, and four Filipino crew were rescued by a fellow fishing vessel after their boat started taking in water shortly before midnight on Monday.
They were in the midst of Force 8 gales in the Celtic Sea, 40 miles west of the Scilly Isles.
The crew managed to make it into a life raft and a distress signal was sent out when the Electronic Position Indicating Radio Beacon (EPIRB) was activated when it hit the water.
The signal was picked up by Falmouth Coastguard, and two Irish search and rescue helicopters were launched along with the RNLI St Mary's lifeboat at around 2.40am.
The five-strong crew arrived in Castletownbere in County Cork, Ireland, about the Cu na Mara at and all were said to be safe and well and spending the night into the town.