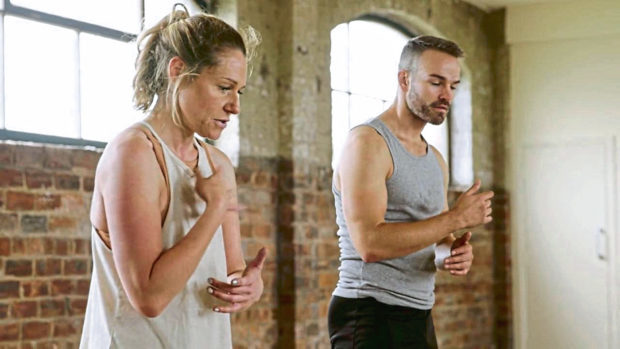 An Aberdeen dancer has used her experiences with mental health to create a choreographed performance.
Dancer, teacher and mental health activist Lynn Shaw has joined forces with staff at NHS Grampian's Cornhill Hospital and students at Robert Gordon University (RGU) to create Dancing Along the Borderline.
The contemporary dance performance, which will take place at The Barn in Banchory tomorrow, will also feature presentations from RGU mental health nursing lecturers Dan Warrender and Scott Macpherson.
Commissioned to be screened as part of the Scottish Mental Health and Arts Festival, a short film titled Borderline will also be shown, followed by a question and answer session.
The event, supported by Aberdeen City Council, Citymoves Dance Agency and The Work Room, hopes to explore the therapeutic value of using the arts to express mental health experiences.
Lynn, originally from Insch, lives with Borderline Personality Disorder (BPD), which causes intense emotions and makes it hard to make and keep stable relationships.
She said: "I have experienced BPD from a young age but I wasn't diagnosed until aged 17.
"It can take some people up to 20 years to get diagnosed.
"Even though it's not about labels, it was reassuring to be able to put a name to my symptoms."
The 41-year-old is undertaking a masters degree in learning and teaching dance, and has found the performance art form has had a positive influence on her recovery.
She added: "It is so much easier to express myself through dance and I find it therapeutic to help people understand BPD. It isn't as prolific as other mental health conditions such as depression or anxiety.
"There aren't many celebrities standing up and saying they have it, and there isn't an awareness day. It can be quite a shameful condition."
---
---
Lynn's choreography will be performed with fellow dancers Vince Virr, Errol White and Davina Divan.
The combination of science and art is something Lynn hopes will appeal to all who visit, and could potentially shape her future work.
She said: "I have really enjoyed my masters because I like reading and researching things.
"After I have finished in March, I would love to develop work with patients of Cornhill Hospital. I would love to help them create work about their life story, whether it be through dance or any other art form."
Lecturer and PhD student in mental health nursing Dan said: "Lynn got in touch with us as we run the RGU mental health movie monthly event.
"We hold showings of films and try to accommodate conversation about the issues people may be having with mental health.
"The irony is with BPD is that while people living with it can have a hard time reading the emotions of others, people without it can often misunderstand the symptoms.
"I hope this event can help clarify the disorder for others."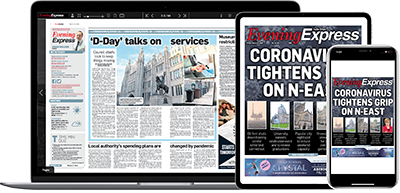 Help support quality local journalism … become a digital subscriber to the Evening Express
For as little as £5.99 a month you can access all of our content, including Premium articles.
Subscribe