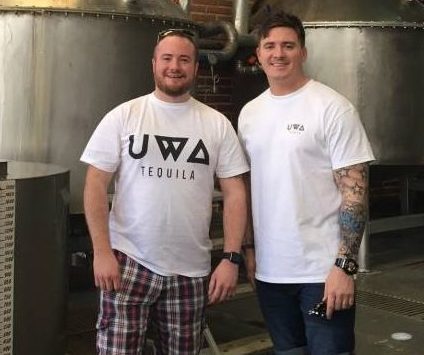 Scotland's first artisan craft tequila company has officially been launched by a North-east duo.
UWA Tequila was set up by local entrepreneurs Michael Ballantyne, 33, and Ross Davidson, 30.
The drink puts a Scottish twist on the traditional Mexican spirit by making use of Scotch whisky casks – the first time this has been done.
The pair previously held manager and director roles in the oil and gas industry but made the decision to leave just as the industry began its latest downturn.
Michael Ballantyne, owner of UWA Tequila, said: "We both pulled away from the industry around the same time.
"I had been developing some ideas for the business and was looking for investors at the time we both met.
"It seems Ross was waiting for the right thing to come along and, after telling him about the project, he was extremely eager to get involved.
"We talked things through and the rest was history."
Between them, the two men have invested six figures into the business.
The product, which is the first Scottish whisky-cask aged tequila, is created in Tequila, in Mexico, and then aged in Speyside Distillery casks.
Michael said: "We really wanted to bring something completely different to the market. No one has ever done anything like this with tequila before so it's really exciting.
"I wanted to combine my love of whisky and spirits and I think ageing the tequila in the whisky casks has done this."
Made using traditional tequila methods by using a copper pot during distillation, the men use blue Weber agave tequila for their recipe which is then, uniquely, aged in the casks.
Michael said: "We make tequila in the same way as anyone else does, however, what makes us different is that we're ageing it in pre-filled Scottish whisky casks. You get some of the characteristics from the whisky itself, which gives it this great taste.
"Traditionally, it's American bourbon barrels people use to make tequila."
The whisky barrels are shipped from Dufftown to the town of Tequila, where the distillery is located, and filled with spirit then left to age.
Planning to launch their first batch in August this year, the company has three products in its core range including a blanco, a first aged tequila reposado and an anejo which is aged for more than a year. The company will produce 2,000 bottles of the different types per run.
Michael said: "We're a craft company looking to do something a little different. We're already looking into ageing tequila in sherry casks and French casks so we'll be focusing more on creating unique small batch tequilas.
"The popularity in craft spirits continues to rise so it's great to get involved in such a diverse, innovative industry."
Distribution will initially focus on the local and national market, and will then spread UK-wide.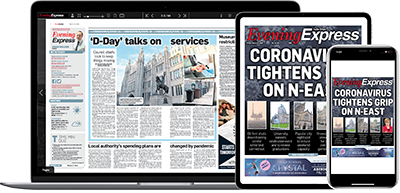 Help support quality local journalism … become a digital subscriber to the Evening Express
For as little as £5.99 a month you can access all of our content, including Premium articles.
Subscribe