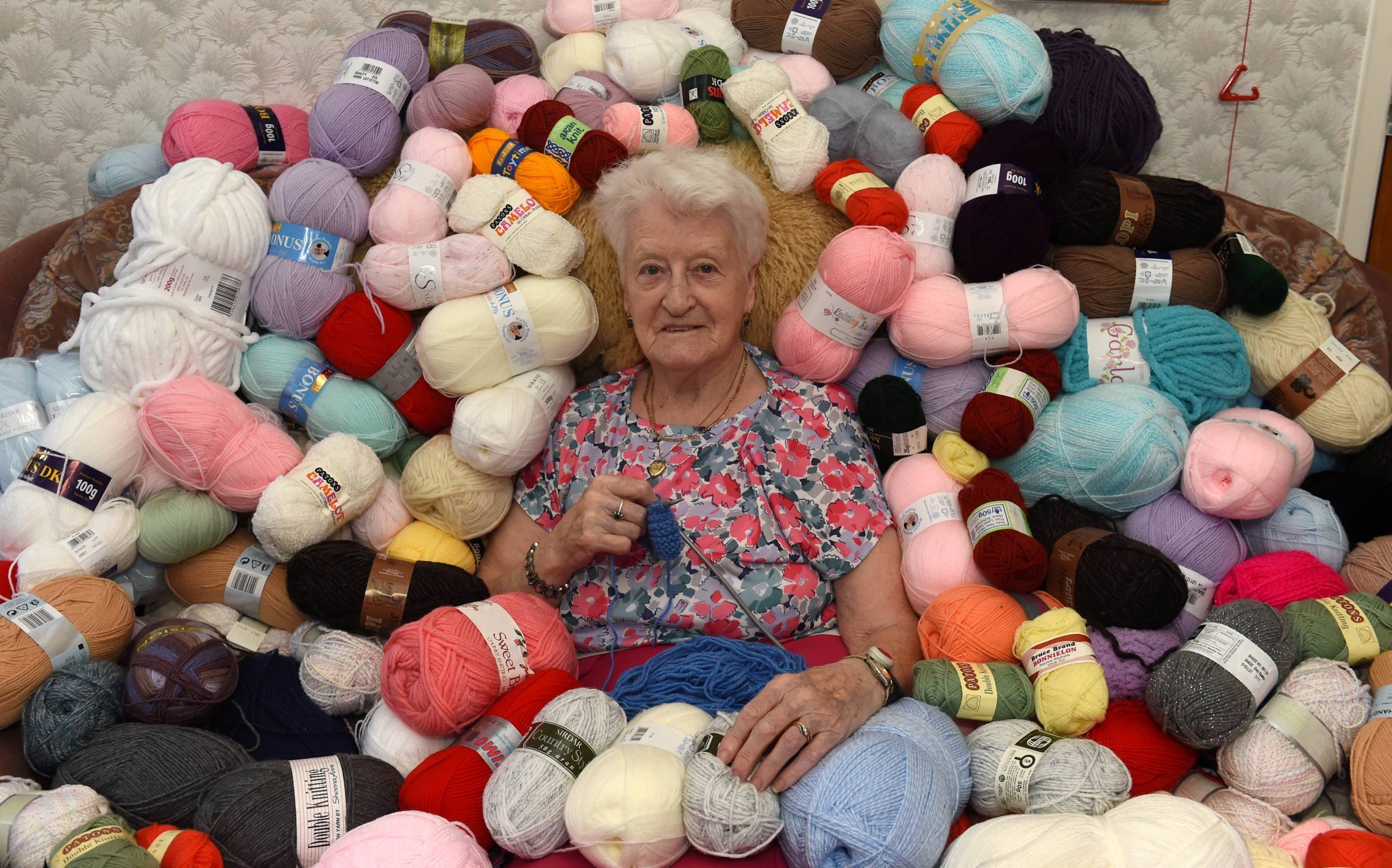 Knitting fills Margaret Smith's days…not to mention her living room, bedroom, and wardrobe.
The great-gran has been inundated after generous Evening Express readers donated hundreds of balls of wool following a public appeal in the paper.
The 89-year-old, who has knitted and crocheted countless items for North-east hospital patients, has been overwhelmed by the response to her plea for any spare wool after she found herself running short.
Margaret, who lives in Sheddocksley, watched in awe as nearly 20 bags full of wool were delivered to her home by the Evening Express on behalf of our readers.
She said: "Look at it all – it's unbelievable – there's every colour, every kind imaginable, it's fantastic.
"I thought you'd bring a couple of bags. I've just never seen anything like it.
"I really couldn't ask for more, I'm so thankful for this – a huge thank you to everyone who has helped keep me knitting."
Margaret, who has knitted since she was a child, says she's even had boxes of wool donated to her from people in England. She said: "One man sent me a box full all the way from Manchester with a lovely note attached.
"And another lady donated more than £60 worth of wool.
"It's just incredible to think people would be so kind.
"I would have never imagined getting all this.
"It's just marvellous, I'm so thankful to all these people helping me."
The mum-of-one is a grandmother to five and a great-grandmother to two and says her nearest and dearest are in line for a woolly windfall as she gets down to the kitty gritty once again.
She said: "I'll be knitting like a madwoman now.
"I've already spotted some nice wool for a hat for my son.
"I'll be kept busy that's for sure.
"I turn 90 next month – so I best get knitting now."
Following the huge response to the Evening Express appeal, any wool Margaret was unable to take will now be donated to local charities.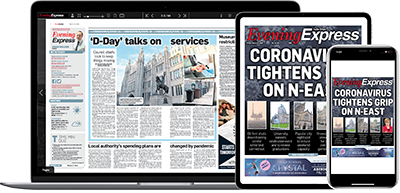 Help support quality local journalism … become a digital subscriber to the Evening Express
For as little as £5.99 a month you can access all of our content, including Premium articles.
Subscribe