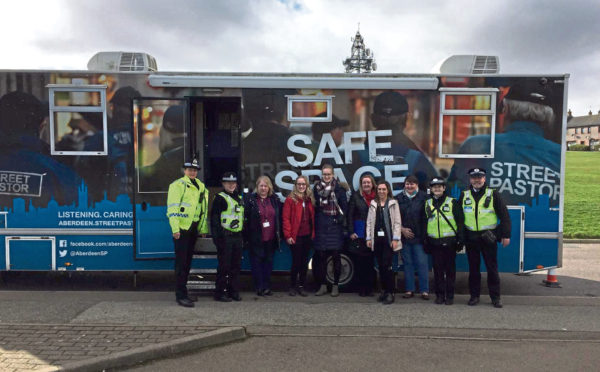 A police drive to clamp down on crime and antisocial behaviour in two Aberdeen communities has been hailed a success.
As part of a fortnight-long initiative, officers joined forces with partners in the council and third sector to engage with residents in Northfield and Mastrick.
One week was spent tackling antisocial behaviour in Mastrick and the second in Northfield.
Last Wednesday, an event was held in Northfield to discover the issues that matter most to locals.
Inspector Karen Main, who covers the area, said: "This is very much a multi-agency project that we're doing.
"We're looking to work with the community, bringing them on board and helping them to improve the community and the place that they live in, as well as giving them some responsibility in improving the area, so community pride would improve as well."
The initiative began with some enforcement work, with a number of drugs search warrants being executed in Northfield.
Insp Main said that trust between the community and the police is imperative for this kind of operation.
---
---
She said: "We've had a number of successful warrants executed in the past week, and a lot of that is down to the community.
"But they have to feel that they can trust us with that kind of information, and trust that we won't tell anyone.
"We have to show them that they can trust us to execute information and not have it come back on them."
The community event was held at Moir Green, with representatives from the council, city wardens, the fire service and other partners.
Insp Main said: "We had leafleted about 700 properties in the Moir and Cummings Park area, asking people to come to us and tell us their issues, because all of our partners were at their fingertips.
"We had a really good response from the public.
"People came to us with anything ranging from drug dealing information to hedges being overgrown.
"Hopefully the community can see that we are interested in what they're saying, and engaging with them so we can pro-actively target the things that are important."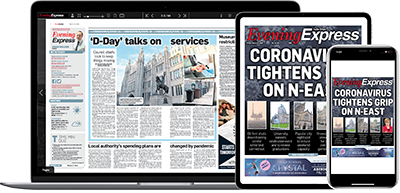 Help support quality local journalism … become a digital subscriber to the Evening Express
For as little as £5.99 a month you can access all of our content, including Premium articles.
Subscribe