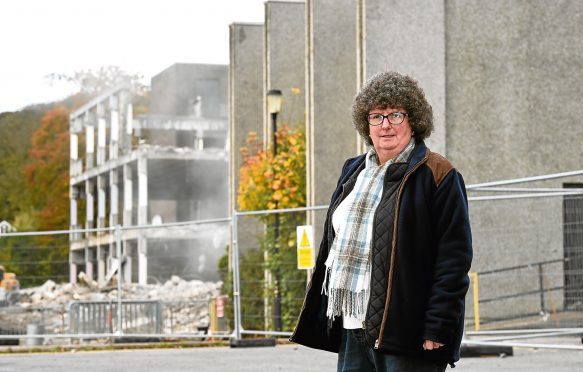 A councillor has hit out at "cowardly" vandals who have targeted her home again.
Ellon Conservative councillor Gillian Owen's home was pelted with eggs – the latest in a string of attacks on her family.
The attack on Thursday night came after she returned home from hospital following an operation.
She hit out at the vandals, saying: "Do their parents know what they're up to?"
Cllr Owen said: "There were yet more cowardly attacks on my home. Eggs were thrown at my window and there were knocks on my front door.
"The last couple of weeks have been hard enough to bear but cowardly acts like this make my blood boil and I'm supposed to be resting up."
The family said these were not the only attacks on them, and they have had glass put under their tyres and their door is constantly knocked on at all hours of the night.
Last month, a plant pot, gifted to Cllr Owen by Theresa May, was smashed through a window at her home.
Her son Alex, 22, said: "We get knocks on the door at least once a week, anywhere from twice to three times a night. It normally happens around election time. The glass was a one-off.
"It's a regular occurrence. It's not nice to live with. I think it's affecting my parents more than me. I'm angry about it but there's not much we can do.
"We don't know if it's politically motivated or if it's kids.
"We've opened up lines with the police. It's not nice to be terrorised in your own home but hopefully the police sort it."
As they have no idea who is responsible for the egging, the family are now having to look at getting CCTV installed and can't understand why the attacks are taking place.
Alex said: "My mum gets so much positivity.
"As a family, it's more the not knowing who it is. We can't do anything about it, they run away. I hope it's not personal."
Police Scotland Sergeant Andy Sawers said: "A report has been made to police and inquiries are ongoing. We are working with the community including retailers to combat these types of incidents which can occur at this time of the year."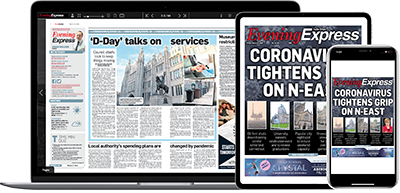 Help support quality local journalism … become a digital subscriber to the Evening Express
For as little as £5.99 a month you can access all of our content, including Premium articles.
Subscribe