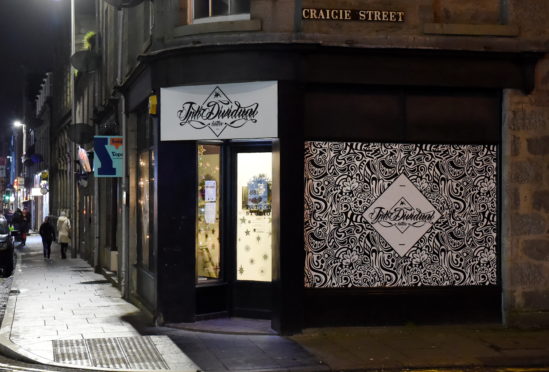 Two men have been charged in connection with a knife-point robbery in Aberdeen city centre.
A 40-year-old and 31-year-old man were expected to appear at Aberdeen Sheriff Court following the alleged robbery on George Street near Craigie Street.
Barber Mohamed Harkati was in a car with his business partner when the alleged armed robbery took place. It's claimed almost £1,000 was taken during the raid.
Mr Harkati today told of the "terrifying" incident. He said he and his business partner had been in the car counting the takings from their barber shop in Fraserburgh when the incident took place.
The 28-year-old said he was left "terrified" and unable to sleep following the incident, which happened around 6.45pm on Sunday.
He said: "I was in total shock. I never experienced something like that in my life. I have a little baby at home. That's all I could think about.
"It was absolutely terrifying."
---
---
Mohamed went to Aberdeen to mark his second anniversary with his partner, and had planned to go Christmas shopping the next day.
He said: "We were planning to stay in the hotel for the night and then wake up and go to the shops and buy presents for the family, but we were left without cash so we just went back to Fraserburgh.
"I was really terrified. I was shaking. I nearly fainted. I haven't had a second of sleep."
Mohamed praised police, saying: "It was a very fast response."
A police spokeswoman said: "Two men, aged 40 and 31, are due to appear in Aberdeen Sheriff Court today in connection with the incident."