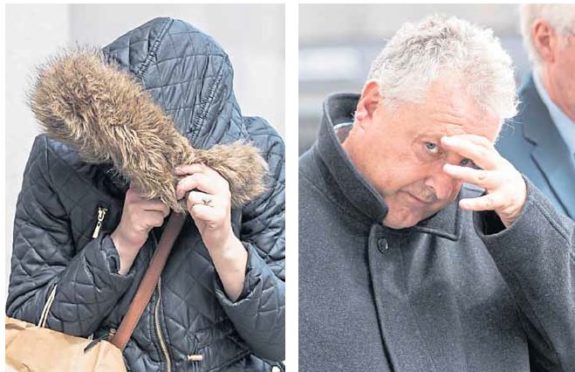 An animal welfare charity has branded a north-east pair convicted of causing "unnecessary suffering" to almost 90 dogs "absolutely disgraceful".
Officers from the Scottish SPCA and police raided what is thought to have been Scotland's largest puppy farm in November 2017, at East Mains of Ardlogie, near Fyvie.
Animal welfare officers seized 105 animals, including 87 dogs, the youngest of which was just a few days old.
Frank James, 54, from Banff, and Michelle Wood, 29, from Macduff, were found guilty yesterday of failing to provide proper care and treatment for the dogs, as well as rabbits and ferrets.
The pair had gone on trial at Aberdeen Sheriff Court earlier this year, facing a charge of causing unnecessary suffering and animal neglect.
Speaking after the pair were found guilty, an undercover investigator for the SSPCA said: "We believe this was the largest-scale puppy farming operation in Scotland.
"The conditions these dogs were being kept in were absolutely disgraceful.
"They fell far below the minimum standard in terms of animal welfare and, given the environment and sheer volume of puppies, it was immediately evident these were not being kept as pets and the premises was effectively a battery farm for pups.
"Our investigation revealed dogs on site were being intensively bred with little to no regard for their welfare."
They were found in squalid conditions, where urine and faeces had not been cleared up.
Among the long list of allegations facing the pair were that the animals in their care had been left with eye, ear, skin and urinary conditions.
Some were also found to be emaciated or had suffered chemical burns.
The pair were also charged with failing to provide adequate ventilation, bedding, hydration, nutrition and exercise for the animals and failing to protect them from disease.
Many were found to be plagued with ear mites and intestinal disorders after they were rescued.
Throughout his evidence, James – who was already banned from keeping more than two dogs at a time during at least part of the period the farm was in operation – insisted he had not been responsible for the day-to-day care of the animals.
---
---
But he also admitted that he had lived on the site, paid for pet food and taken dogs to the vet.
Evidence from veterinarians and the SSPCA identified James as the man they had dealt with when they had visited the farm.
Wood's solicitor Leonard Burkenshaw, meanwhile, argued she was a "patsy" for James.
Sheriff Sukhwinder Gill dismissed James' evidence and said it was clear to her that he was trying to divert blame.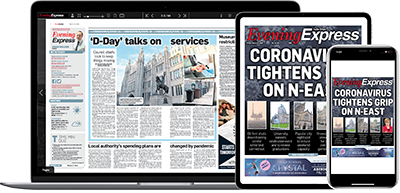 Help support quality local journalism … become a digital subscriber to the Evening Express
For as little as £5.99 a month you can access all of our content, including Premium articles.
Subscribe