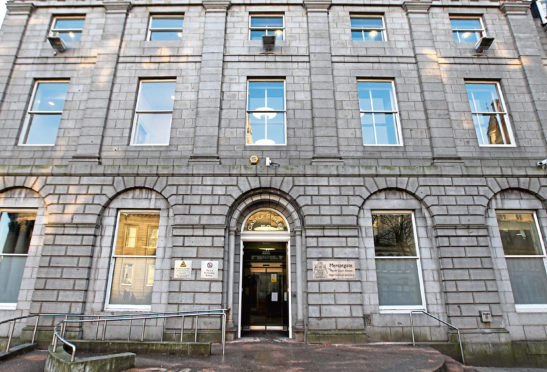 The family of a man accused of raping two women have spoken of their relief after he walked free from court.
Taylor Smith was on trial at the High Court in Aberdeen facing a total of five charges, but was acquitted by a jury after a week-long trial.
He was accused of raping two women at addresses in northern Aberdeenshire between October 2017 and July 2018.
The 20-year-old was also accused of sexually assaulting both of the women on separate occasions and attempting to rape a third woman.
Mr Smith had denied the charges against him.
His family and friends wept in the courtroom as the verdicts were read out.
And they also battled back tears outside the court as they told the Evening Express of their relief.
Frances Smith, Mr Smith's aunt, said: "It's just such a relief.
"Taylor would bend over backwards to help somebody. He wouldn't even stand on a beastie on the ground in case he hurt it, and he would never do anything to hurt anybody.
"It's been horrendous, absolutely horrendous.
"It's just been the hardest year and a half."
Mr Smith was remanded at HMYOI Polmont in Falkirk during the proceedings, with friends regularly making the long trip south to visit him for 45 minutes.
One of Mr Smith's friends talked about the difficulty of him being remanded.
She said: "It's been one of the worst nine months of my life, just knowing he's been in there."
The jury of six women and nine men took around three hours of deliberations to reach their verdict.
They found him not guilty of the attempted rape charge, and returned a not proven verdict over one of the rape and sexual assault charges on one of the women.
Meanwhile not proven verdicts were confirmed for the rape and sexual assault accusations on another woman.
After the jury returned their verdict, Judge Buchanan told Smith: "You have been acquitted of all charges by the jury.
"That is the end of the matter and you are now free to leave the dock."
Turning to the jurors, Judge Buchanan said: "Well, ladies and gentlemen, all that remains is for me to thank you for your attendance here over the last week and a bit.
"It is a very important public duty to serve as a juror."
Mr Smith declined to comment outside court.