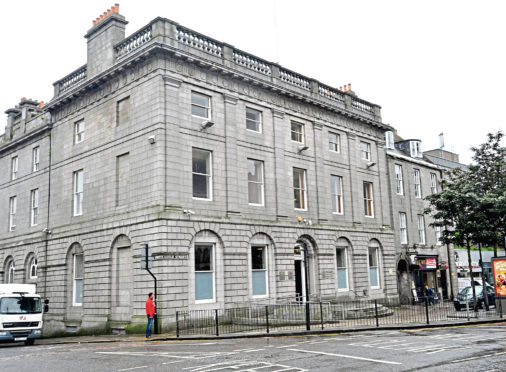 A court in Aberdeen has been shown photographs of a woman's injuries after she was allegedly raped.
Taylor Smith, 20, is on trial at the High Court in Aberdeen accused of raping the 21-year-old at a party following a night out.
Yesterday, forensic physician Dr Stewart Taylor – who examined the woman after she reported the alleged rape – said he found four bruises on her body.
The purple marks – one on her breast, one on her thigh and two on her upper arm – were all "consistent with blunt force injuries" or "squeezing".
He said: "It is difficult to determine the age of the bruises but they did take place recently before the medical examination."
Dr Taylor acknowledged that there were no injuries on the victim's neck, despite the fact she claimed Smith had strangled her to the point of being unable to breathe while raping her.
Earlier, defence counsel Edith Forrest showed the jury a screenshot of the woman's Facebook page taken several weeks after the alleged rape.
It included a prominent photo showing the woman, Smith and a third person.
Ms Forrest asked: "It was a month after you say you were raped by Smith. Can you explain why you still had a picture of him on your Facebook?"
"I don't know," the woman replied.
Several of the party-goers were also questioned.
---
---
One said she saw the woman and Smith on a bed and they appeared to be kissing and cuddling consensually and that it was nothing to give her cause for concern.
She added: "It looked like they were both into it."
Another witness said the woman had contacted her afterwards and asked her to lie to the police about who she had been socialising with.
In response to Ms Forrest's suggestion that she was "manipulating" evidence, the woman said: "I wouldn't ask them to lie for me. I can stick up for myself."
Smith is also accused of raping another woman and attempting to rape a third, all on separate occasions, in the Banff and Buchan area between October 2017 and July 2018.
He denies the charges and the trial, before Judge Buchanan, continues.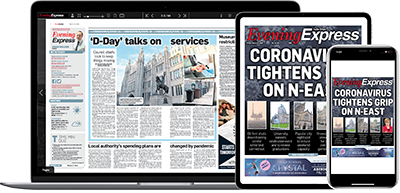 Help support quality local journalism … become a digital subscriber to the Evening Express
For as little as £5.99 a month you can access all of our content, including Premium articles.
Subscribe