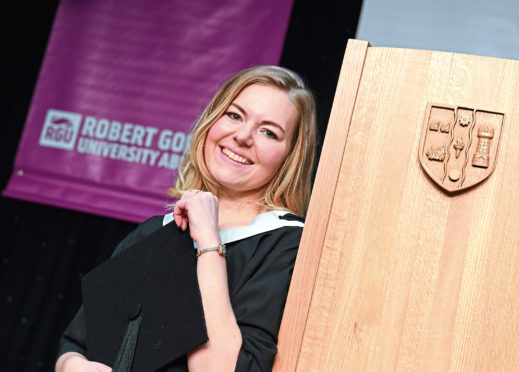 A north-east woman who is battling a long-term illness and had two major operations let nothing stand in her way of achieving her second degree.
Kate Kenyon, from Turriff, graduated with a MSc in International Marketing Management while balancing her studies with health issues and two kidney transplants.
The Robert Gordon University graduate has spent most of her life in and out of hospital, undergone hours and hours of dialysis a week and faced the surgeon's knife twice.
But Kate was determined to carry on with her education.
The 26-year-old has suffered with chronic renal failure since she was three.
She was on peritoneal dialysis for four years as a child, received a kidney transplant from her mum at the age of seven, but sadly it failed 12 years later.
However, she received a second transplant from an organ donor in January 2016.
Before the second surgery, Kate spent years undergoing dialysis – while never giving up on her studies.
She said: "I thought about studying for a Master of Science straight after my undergrad, but then I decided to try to find work.
"Due to the downturn, however, there was nothing really going and I was still unwell after my transplant.
"I decided to be productive and study again – it all worked out for the best."
Kate said she enjoyed her time at RGU and the support she received throughout her eight years of studying.
She added: "Most people can't wait to leave university, but I had such a strong connection to the university and I would do my Master of Science again in a heartbeat."
Kate is set to continue working as a PR account executive in Aberdeen.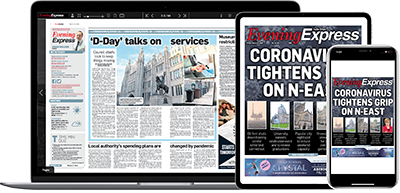 Help support quality local journalism … become a digital subscriber to the Evening Express
For as little as £5.99 a month you can access all of our content, including Premium articles.
Subscribe