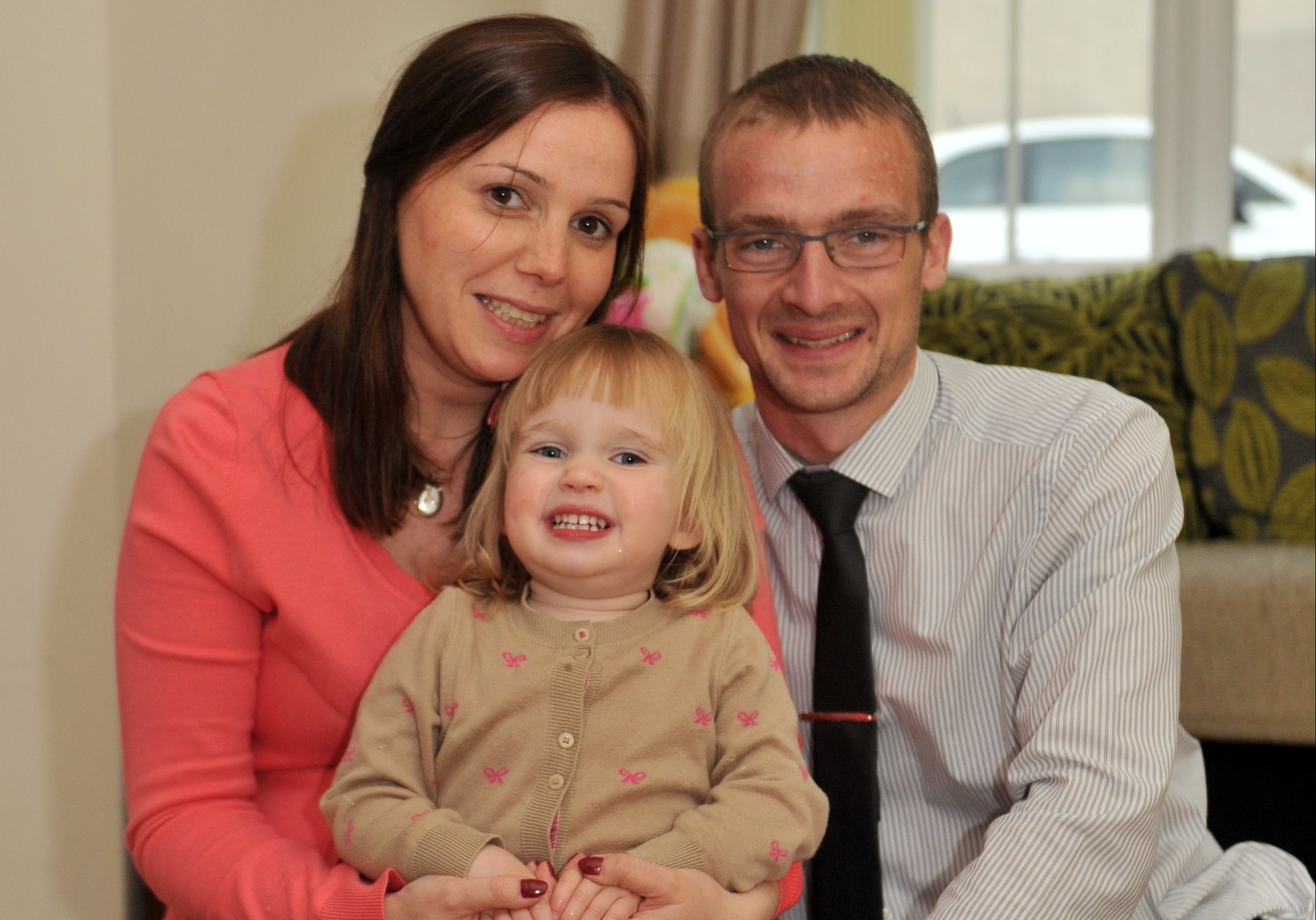 THIS month marks three years since Anna and Jonathan Cordiner lost their two-year-old daughter Kayleigh to a rare brain tumour.
Since then they have worked tirelessly to help other families with a terminally ill child, raising more than £200,000 so far under their charity Kayleigh's Wee Stars.
The Oldmeldrum couple, who are now parents to two-year-old Charlotte, will welcome another child in October.
Anna, 34, says three years ago, they could never have imagined the success of the charity they run from their spare room.
She said: "Initially we set up Kayleigh's Wee Stars just because we felt like we had to do something and I think other people wanted to do something to help us as well.
"But three years on it's really grown into something much bigger, we've had so much support from people.
"For Jonathan and I the fundraising has always helped us feel like Kayleigh is with us because we are always doing something for her and in her memory."
Kayleigh's Wee Stars provides financial support to help families whose children have been given a terminal diagnosis.
The Cordiners receive applications from people across the country and on average support up to four families a month.
Jonathan said: "We get a lot of credit for the success of the charity but it's everyone else who donates and supports us who is really to thank."