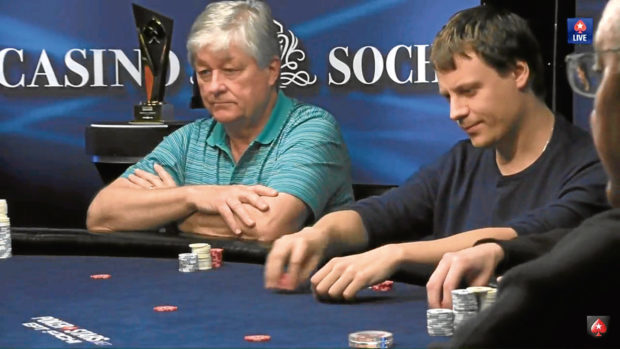 An Aberdeen husband and wife team have returned from Russia – after winning more than £3,800 at an international poker tournament.
Andy Gray, from Bieldside, qualified online to win a seat at the European Poker Tour event in Sochi, Russia.
The 66-year-old grandfather-of-two travelled with his wife Carolyn, 65, who also played at the event.
Andy, who works in the offshore underwater surveying industry, said: "I've played in poker tournaments for 20 years and a couple of other European tournaments, one in Portugal and one in the Bahamas.
"We both play together and make an unusual husband and wife team."
The pair travelled to Sochi to take part in the tournament, with Andy winning around £3,800 from a £15 buy-in and placing 126 out of 861 entries.
Andy said: "It was an excellent tournament, although there was some concerns because of the furore about the Russian scandal (alleged poisoning of a Russian double agent), but we got no hassle.
"We also had a couple of days in Moscow."
Andy and Carolyn first started playing poker around two decades ago.
He said: "We played cards from even when we were young and then we were in Las Vegas and saw them playing and sat down."
The entrepreneur said his key tip for playing poker well is to have patience.
He said: "You've got to be prepared to sit and wait for two or three hours.
"You've got to have patience and just watch what other people do and have observational skills like reading people's body language."
Andy said he also benefits in that people find him "hard to read" and said having an understanding of percentages helps.
And the businessman said he likes the "competitive" nature of playing poker.
He said: "I like competition and playing against other people."
The couple plan to go to a tournament in Monaco at the end of next month and also to fit in another tournament before the end of the year.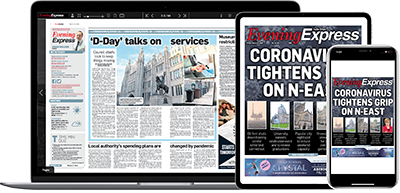 Help support quality local journalism … become a digital subscriber to the Evening Express
For as little as £5.99 a month you can access all of our content, including Premium articles.
Subscribe