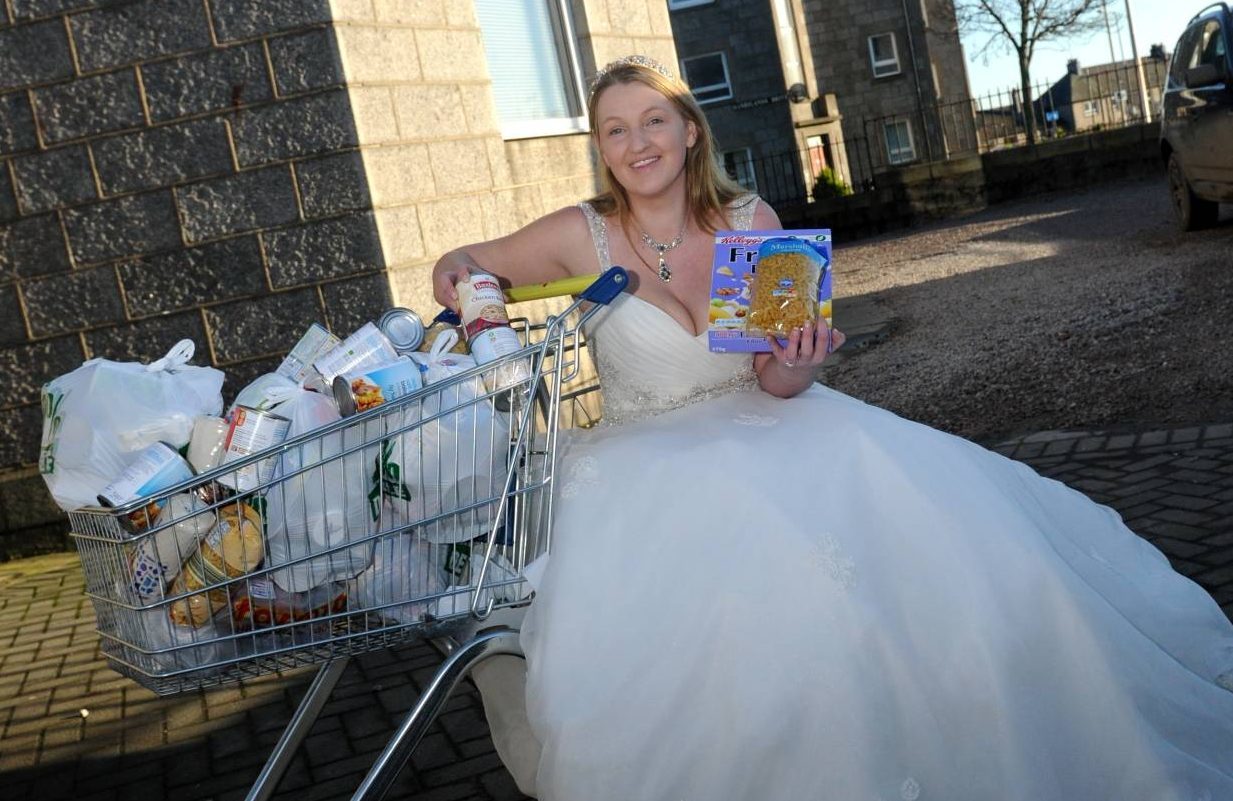 A North-east couple have turned down traditional wedding gifts and instead asked that well-wishers donate food and toiletries to North-east people in need.
The wedding of Emma and Richard Thompson at St Machar Cathedral earlier this month managed to bring in six large bags of essentials for Aberdeen charity Instant Neighbour.
History student Emma, 32, originally from Ellon but now of Fyvie, said: "I was sitting in church and one of the sermons was about greed.
"That got us thinking about how gluttonous our wedding was. I felt really bad. How can I justify spending so much?" Rather than going without wedding presents, the pair decided to go a step further.
Emma added: "We're not materialistic. We didn't want to ask for gifts. I thought we could maybe give something back as well."
The idea of asking for donations was very much a last-minute thing and they had to scramble to tell everyone the plan.
Emma said: "I had my invitations out before the idea came to me."
There were around 50 guests at the wedding, with the majority bringing along donations of food or other vital provisions.
Some people also brought donations of money for the food bank.
"Food banks are so important," Emma said.
"People are losing their jobs left right and centre. You just don't know who it could happen to next.
"I do think that with the amount we've raised, a lot of people will benefit."
Richard, 38, a service engineer who is originally from Stoke-on-Trent, said: "There seemed to be quite a few bags. I think people were very generous. Food banks are vital. I hate to see the homeless on the streets and I can't believe it still happens.
Sophy Green, chief executive of Instant Neighbour, said: "We're absolutely delighted that people would think of others rather than themselves. It's such a selfless act and I'm incredibly grateful for that."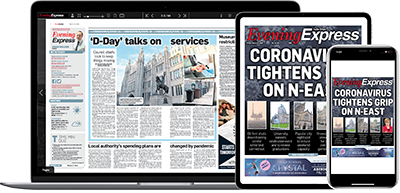 Help support quality local journalism … become a digital subscriber to the Evening Express
For as little as £5.99 a month you can access all of our content, including Premium articles.
Subscribe