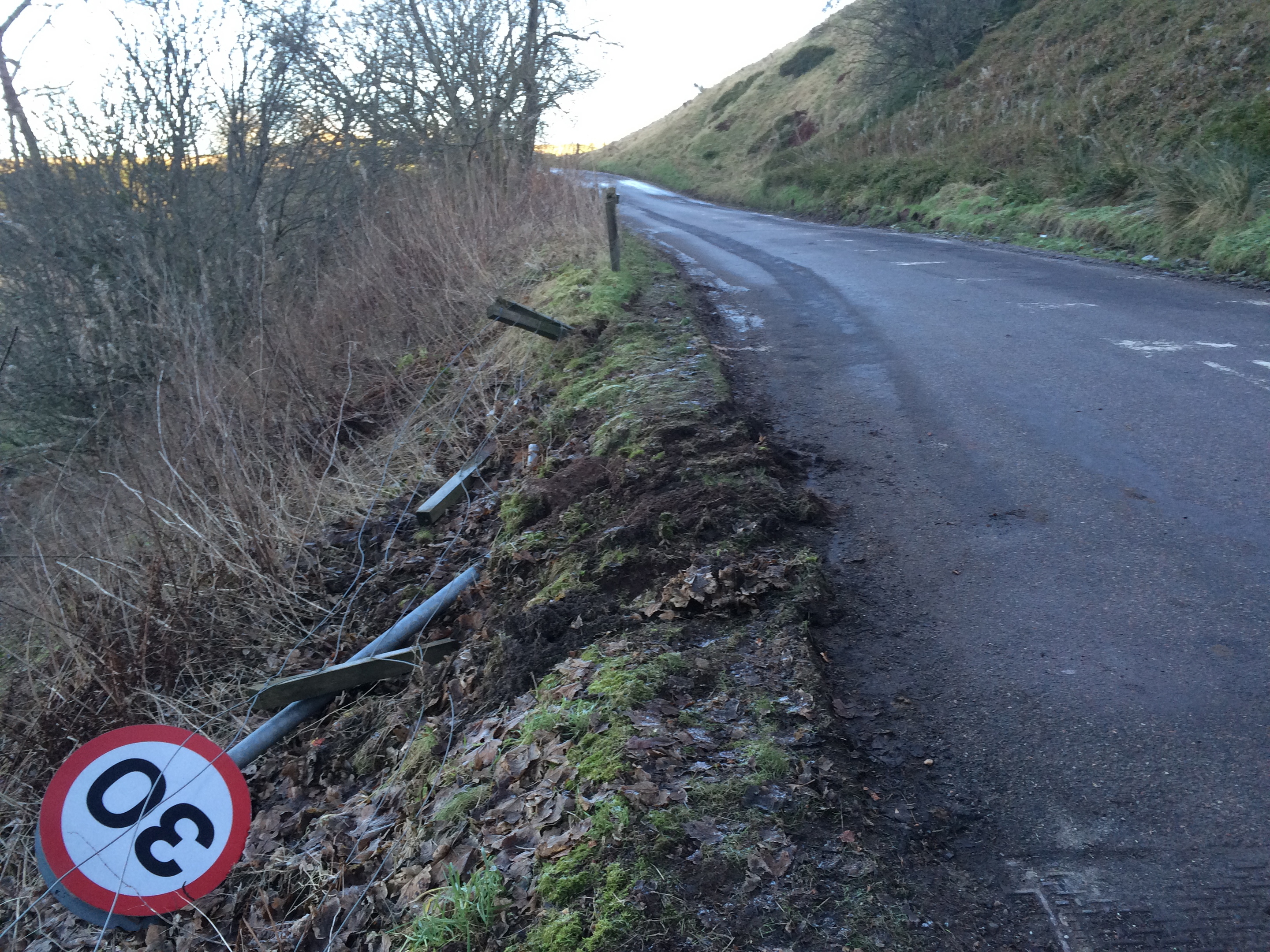 A COUPLE today hit out at a North-east council after they were sent an invoice following a car crash almost a year ago.
Shirley and Stan Castles have received a bill from Aberdeenshire Council for £532.18 for damage caused to a road sign and fence in an accident on January 2 this year.
The accident happened at the entrance to Auchenblae on the couple's 24th wedding anniversary.
Stan, who was driving, hit a patch of black ice and almost went down an embankment.
The pair are unhappy with how much they are being charged for the damage.
Shirley, 52, said: "They think they can charge me £532 for damaging six fence posts that were rotten anyway.
"This is a disgrace. There was the 30mph sign as well but it was undamaged and just got cemented back in.
"My husband was beside himself. If we had gone down the embankment, I might have walked away from it, but I don't think my husband would have.
"They think they can just come and give you a bill and because it's going through our insurance that they can put anything.
"How can they think this bill is acceptable for the work that they did?
"I want an amended bill for the work that was done. The next person to hit black ice there might not be as lucky as us."
Stan said he had concerns about the condition of the road.
He added: "I had no control over the vehicle whatsoever.
"It's not gritted by the council but it's one everybody leaves the village by."
A spokesman for Aberdeenshire Council said: "If the council does not pursue payment for damage caused by private motorists to public roads, the taxpayer ultimately picks up the bill, rather than the drivers' insurance."
"Last year the cost of clearing roads following accidents and other third party incidents was £225,598 and although every attempt is made to recover this from those liable, £71,506 had to be met from council funds."