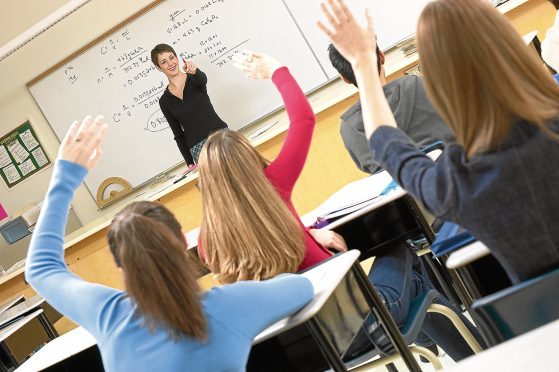 New figures have revealed more than £9 million has been spent on supply teachers in the North-east.
A freedom of information request has shown in 2016/17 Aberdeenshire Council spent £7,318,401.32 on bringing in supply teachers to schools in the area, the highest total in the North-east.
This compares to the £1,964,882 spent by Aberdeen City Council.
In addition, the city council had to re-advertise 132 teaching posts – down from 146 in 2015/16 – while Aberdeenshire Council re-advertised for 121 posts, which was up from 55 a year earlier.
North-east Liberal Democrat MSP Mike Rumbles said: "These figures confirm what many people in the North-east already know.
"Many hard-working teachers feel undervalued and unappreciated. It is no surprise our local councils are having trouble filling teaching posts in our schools.
"We need a proper review of teachers' pay and conditions if we want Scotland to have a world-class education system again."
An Aberdeenshire Council spokeswoman said: "Supply figures have reduced slightly in Aberdeenshire during this academic year and there is a limited pool of supply teachers.
"However, there is a well-documented national challenge in recruiting teachers which is reflected in the use of supply teachers and the re-advertisement of vacancies in Aberdeenshire."
An Aberdeen City Council spokesman said: "While there will be a number of factors influencing the figures, one of the main drivers will be the success we have had recruiting full-time teaching staff.
"Clearly, with more people filling full-time posts, the demand for supply teachers decreases.
"We have undertaken a number of initiatives in the last year to make Aberdeen a more attractive prospect for full-time teachers.
"We are not where we want to be just yet and will look at other ways to maintain the trend of improvement."
A Scottish Government spokeswoman said: "Although teacher recruitment is a matter for local authorities, education is this Government's number one priority which is why we are taking decisive action and investing heavily to help recruit and retain teachers."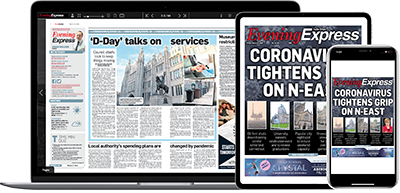 Help support quality local journalism … become a digital subscriber to the Evening Express
For as little as £5.99 a month you can access all of our content, including Premium articles.
Subscribe