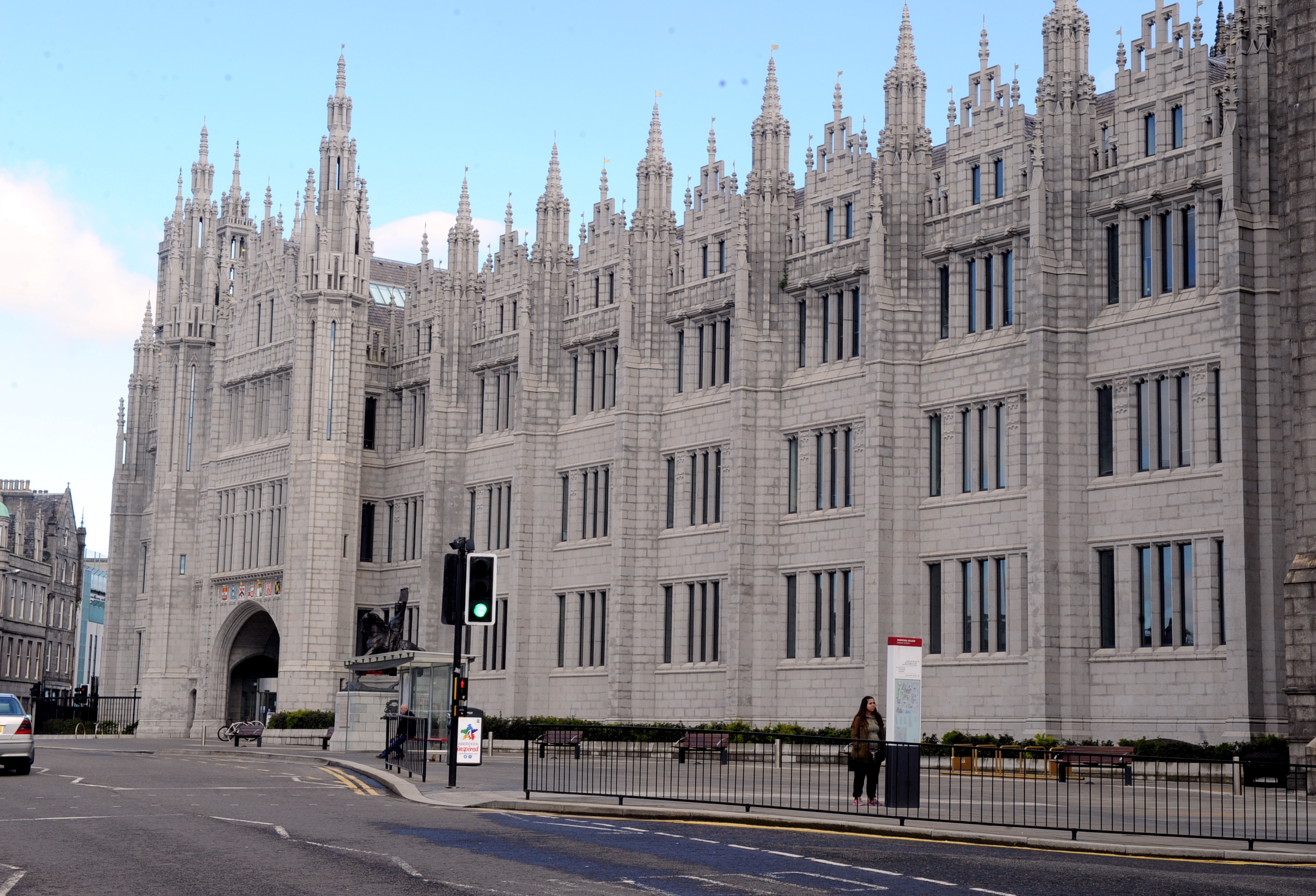 A council chief has said services could be cut if proposed increases in business rates go ahead.
Aberdeen City Council's finance convener Willie Young fears further pressure on the local authority's coffers could see a cut in vital services throughout the city.
From April 1, businesses across Scotland will have to pay revised business rates, however, firms are eligible to appeal from then until September.
Aberdeen City Council will have to pay a total increase of £407,000 a year on two buildings.
At the moment, the local authority pays £2.59 million in business rates, which was set at the last revaluation in 2010, for its Marischal College headquarters.
However, from April 1 it will have to cough up £2.93m a year, a rise of £340,000.
Meanwhile, the Town House rates will increase from £608,000 to £675,000 – a rise of £67,000.
Cllr Young said: "We have got to weigh up how we are going to pay for the increase in business rates.
"Services in the city may have to be cut in order to pay for the increase in rates at Marischal College and the Town House.
"Aberdeen City Council is punished enough as it is, so for even more money to leave the area is extremely disappointing. We want to expand the economy in the region not put it at harm, and I feel an increase not just on council buildings but on other businesses will have a negative effect."
Opposition leader Stephen Flynn, SNP, said the council will have to look at the situation again.
He said: "As with every organisation the council will have to look at the revaluation and assess the impact. However, I would have hoped that our officers would be prepared for this and that any changes necessary will form part of the annual budget process. "That being the case, I would prefer that we focus less on ourselves and more on investigating how we best utilise the powers we have as a council through the Community Empowerment Act to assess the level of rate relief we can provide to businesses in our city."
For Aberdeenshire Council, the new business rates will increase at its headquarters, Woodhill House, from £2.4m to £2.54m from April 1 – a rise of £140,000.
Richard Thomson, co-leader of Aberdeenshire Council, said: "The business rates revaluations are currently being evaluated by officers. We will examine the impact across all Aberdeenshire Council premises and lodge individual appeals where we feel it is justified.
"Any increased costs will be part of budget considerations affecting all services."
A Scottish Government spokesman said: "Rating valuation of business properties is undertaken by independent assessors, funded by local councils, not the Scottish Government.
"Each council retains all the business rates revenue it collects, and it is for councils to apply rates reductions, on top of existing statutory reliefs, as they see fit.
"Individual business rate payers can appeal their valuation via independent processes if they feel it is incorrect.
"The Scottish Government has treated local government very fairly, despite the cuts to the Scottish budget from the UK Government.
"Taking next year's local government finance settlement plus the other sources of income available to councils through reforms to council tax and funding for Health and Social Care Integration, the overall increase in spending power to support local authority services amounts to £241m or 2.3%.
"The Small Business Bonus Scheme – which has already saved businesses £1.2 billion – will be expanded from April to lift 100,000 properties out of rates completely."
Mr Young disagreed that councils get to keep the cash generated from business rates.
At present all money is collected by the government then distributed to local authorities.
Mr Young said: "We pay a disproportionate amount of rates. For instance we pay more in business rates than Dundee but they receive a larger block grant than us."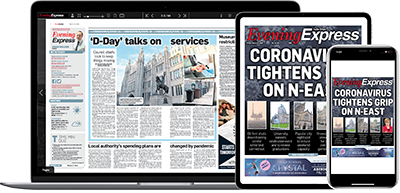 Help support quality local journalism … become a digital subscriber to the Evening Express
For as little as £5.99 a month you can access all of our content, including Premium articles.
Subscribe