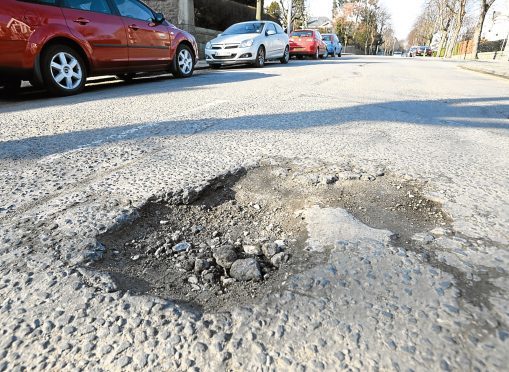 New figures have revealed the amount spent repairing potholes across the North-east in the last year.
In Aberdeen alone, the estimated combined depth of the city's potholes is 215 metres – the same height as 143 normal cars, or almost the same depth as Loch Ness.
Data for Aberdeenshire shows the figures are half that of the city, with the combined depth of potholes recorded as 106 metres.
In 2016, potholes across the UK caused £3.1 million worth of damage to vehicles.
Confused.com asked each council across the country how much they spent, with 197 responding.
In Aberdeen a total of 4,290 potholes were recorded, leading the council to spend £2,092,943 repairing them.
Aberdeenshire Council forked out considerably more in repairs at £3,194,107, however it had less potholes at 2,655. The local authority also paid out £8,205 in compensation as a result.
Philip McKay, head of roads and landscape services at Aberdeenshire Council, said: "We consistently rank within the top five of all 32 local authorities in the annual Road Maintenance Condition Survey.
"However, it is fact that potholes can appear at any time on any standard of road. All of Aberdeenshire's roads are inspected on a regular basis in line with national standards, but potholes do appear between inspections.
"If members of the public make the council aware of a road defect we will arrange for it to be attended to and made safe or repaired."
Moray Council saw the lowest number of potholes among the North-east local authorities at 507, while it spent £542,660 on repairs in 2016.
A Moray Council spokeswoman said: "We routinely inspect the 1,000 miles of roads across Moray that we're responsible for maintaining.
"Members of the public can also report potholes 24/7 using our online form, and we build these reports into our repair programme.
"We have not paid any money in compensation in the last 12 months for repairs to vehicles from potholes."
No one from Aberdeen City Council was available for comment.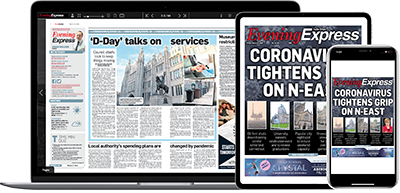 Help support quality local journalism … become a digital subscriber to the Evening Express
For as little as £5.99 a month you can access all of our content, including Premium articles.
Subscribe