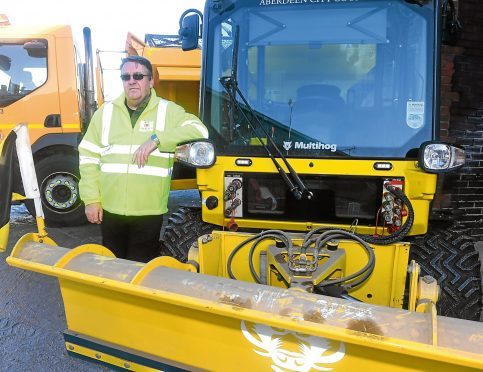 Council chiefs have launched the city's winter maintenance plan and earmarked a budget of more than £1.7 million.
The winter maintenance campaign outlines Aberdeen City Council's priorities for gritting roads and pavements as well as giving details of planned operations.
The £1.727m budget has been set aside for winter and emergencies, with 90 staff also among the council's resources. As part of the plan to be ready for winter, the local authority has a stockpile of 11,726 tonnes of salt and a range of gritters that includes seven dedicated for clearing carriageways.
The council states half of the city's roads will be treated before 7.30am with early morning and standby gritting operations set to run from November 13 to March 19 – although gritters have already been in action several times in the last couple of weeks due to plummeting temperatures.
Priority one is the main transport routes through the city, which make up almost half of Aberdeen's road network, and which will be treated first.
Transport spokesman Councillor Ross Grant said: "We hope it won't be a severe winter this year, but you never know in Scotland.
"Our staff and equipment are ready for winter and are as prepared as they can be. Our dedicated staff do their best under winter conditions, and often go above and beyond their duty to help people."
There are around 900 grit bins in Aberdeen, which are frequently used, but can be targeted by thieves.
In a bid to provide an alternative, deliveries of grit bags are being offered.
Cllr Grant said: "We can provide one-tonne grit bags free for communities to use, which are easier to use than grit bins.
"With almost half of the city's roads treated before 7.30am, when most people are getting up and ready for their day ahead, it means they will have been treated before folk set out for work or school in the morning."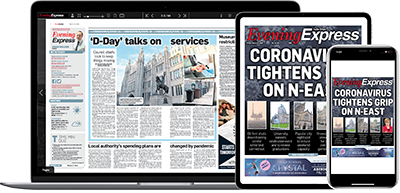 Help support quality local journalism … become a digital subscriber to the Evening Express
For as little as £5.99 a month you can access all of our content, including Premium articles.
Subscribe