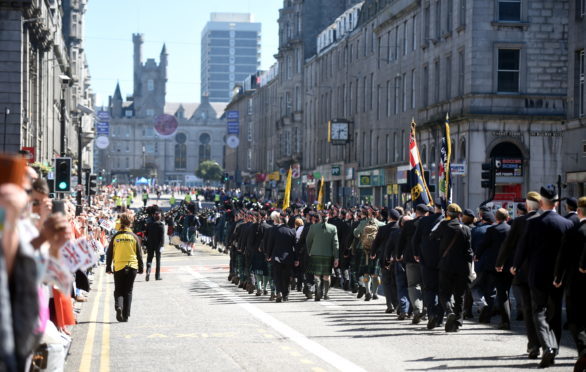 Up to 20 new council homes will be offered to those leaving the armed forces or to the spouses and dependents of those who have died while serving.
The move was unanimously backed by a meeting of all councillors as they met to agree a refreshed armed forces covenant for the city.
It was agreed yesterday that up to 1% of the planned 2,000 new council homes will be offered to those leaving the regular armed forces or their partners. A further 0.5% (10 homes) will be adapted for those injured in service.
Councillors also agreed that a donation of £10,000 will be made to the Poppy Scotland Appeal to support its activities, with a focus on the Aberdeen and Aberdeenshire area.
Councillor Ryan Houghton said he was pleased the covenant received "unanimous support".
He added: "A lot of armed forces people find it difficult to get homes after they leave and don't necessarily know how to engage."
Mr Houghton added that sometimes veterans also suffer "unique disabilities" as a result of their time in service.
Other commitments within the covenant include providing career advice to those planning to leave the forces and supporting Armed Forces Day.