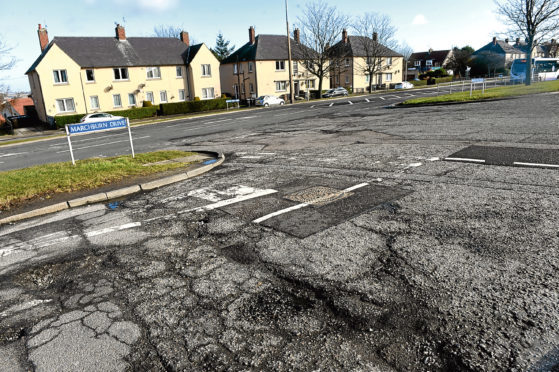 An extra £500,000 will be spent on battling the blight of potholes in Aberdeen over the next 12 months.
Aberdeen City Council members have decided to approve the cash injection, which will be added to the £267,000 pothole-fighting fund it has already received from Cosla, the local government representative organisation.
The move was approved at a meeting of the strategic commissioning committee, whose convener is the council's co-leader Jenny Laing.
At yesterday's meeting, Ms Laing said: "In the administration's budget in March, we made a commitment to spend an additional £10 million on improving our roads.
"I allocated an additional £500,000 to be used to repair faulty junctions and repair roads where there are recurring potholes.
"This additional £500,000 will be on top of the £267,000 we received from Cosla – meaning the council is going to invest over £750,000 on repairing potholes and junctions on our cities roads."
She added: "As the lowest-funded council in Scotland, I am fully aware money is tight – that is why I am extremely pleased to be authorising the council to spend over £750,000 on road repairs. I am positive this £750,000 on road repairs will be welcomed by the road user and, while it will not eradicate all of the potholes we have on our roads, it will help towards improving our roads."
It came after drivers suffered disruption last Thursday when Albyn Grove had to be closed for several hours so a hole in the road could be repaired.
Motorists have also complained to councillors about potholes on Commerce Street, prompting George Street and Harbour councillor Dell Henrickson to call for the problem to be solved as soon as possible. He said:"It's a hazard for cars and bikes."
In response to the comments regarding the potholes on Commerce Street, a council spokesman said engineers would fill in the potholes.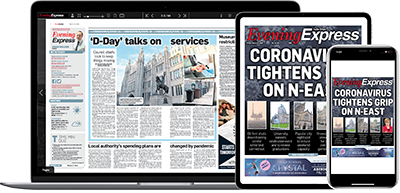 Help support quality local journalism … become a digital subscriber to the Evening Express
For as little as £5.99 a month you can access all of our content, including Premium articles.
Subscribe