Stones for a new breakwater will be transported to the Bay of Nigg expansion at a rate of 20 loads an hour from an Aberdeen quarry.
Proposals from Leiths (Scotland) Ltd to increase its operating hours in preparation for the start of work on the project have been backed by city councillors.
The quarry, south of Cove, would see vehicles travel from the site around the clock from 6am to 6pm, Monday to Saturday.
The planned route will see the vehicles travel along Wellington Road and through the Altens Industrial Estate, taking the coast road to the Bay of Nigg.
The increased hours of operation would run from May 2 to July 18.
A report that went before Aberdeen City Council's planning committee had recommended approval of the plans.
Councillor Andy Finlayson, who represents Cove, Nigg and Kincorth, said at the meeting: "My main concern is regarding the noise and the disturbance of sleep that residents might face.
"What I would want to see is the installation of equipment to monitor background noise before the project starts.
"We have had problems in the past and I feel we need to have this installed beforehand."
Cllr Neil Cooney, who also represents the area, said: "There are four main issues with this and they are vibration, noise, dust level and traffic.
"As a council we need to make sure we cover these issues."
The proposals were passed unanimously, with planners saying additional conditions will be drafted to alleviate members' concerns.
A total of 19 letters of objection were lodged against the plans, citing concerns over traffic congestion and a degradation of road surfaces.
Two trommel screens – a mechanical screening machine used to separate materials – will be used as part of the development.
Extraction and processing of material was also extended until July 18. The hours are now 7am to 8pm, Monday to Friday, and 7am to 5pm on Saturdays.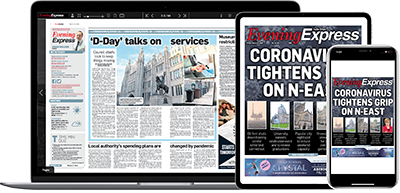 Help support quality local journalism … become a digital subscriber to the Evening Express
For as little as £5.99 a month you can access all of our content, including Premium articles.
Subscribe