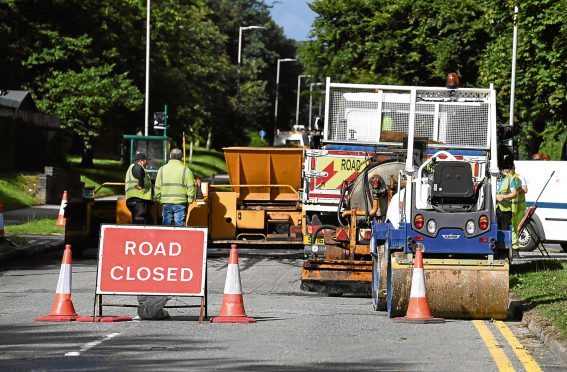 A councillor has hit out saying not enough is being done to tackle drainage issues in a community.
Long-term councillor for Bridge of Don John Reynolds has criticised Scottish Water for its handling of ongoing drainage problems in the area, claiming a the company's refusal to upgrade pipes is adding to the issue.
Road closures are currently in place on Jesmond Drive while repairs are carried out after heavy rain broke up sections of the road.
Cllr Reynolds said: "We have had these sort of problems for decades. The road has broken up completely and at no time has Scottish Water ever taken responsibility for the problems in the area."
Despite the repair work undertaken by the company, he claimed the problem is caused by the rising volume of water which the pipes can't cope with.
He said: "I've been advised by some of the workers at Scottish Water that the structure can't cope and would not be put into new schemes, but nothing is done about it." He also raised safety concerns about the overflowing water, as rainwater mixes with sewage from the drains.
Cllr Reynolds added: "It's not a new issue and with all the road closures the council is getting it in the neck.
"It's not something that's down to the council, it's down to Scottish Water.
"The mixture of the sewage with the rainwater is just not on."
A Scottish Water spokesman said: "Scottish Water and Aberdeen City Council have worked in partnership to develop an Integrated Catchment Model looking in detail at flooding issues across the area.
"This study has provided improved knowledge and understanding of the urban drainage network which will help both Scottish Water and Aberdeen City Council to better understand the flood risk from all of these sources.
"Scottish Water is liaising with Aberdeen City Council with regards repairs to the manhole covers and road surface following the recent flooding in Jesmond Drive."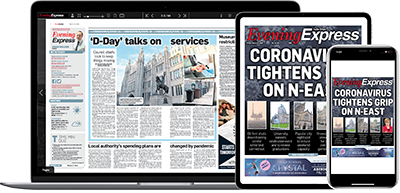 Help support quality local journalism … become a digital subscriber to the Evening Express
For as little as £5.99 a month you can access all of our content, including Premium articles.
Subscribe