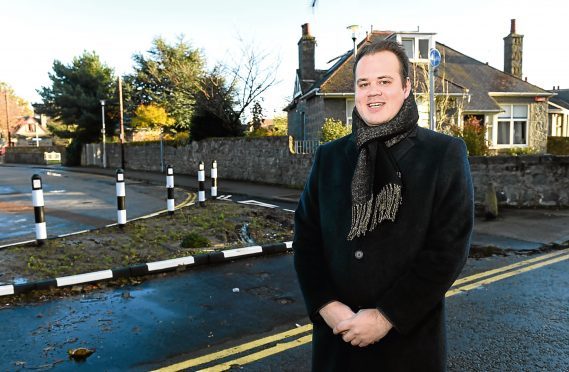 A consultation on the controversial removal of trees from a conservation area in Aberdeen is poised to take place.
The plants were removed from the site at Don Street and Cheyne Road, which acted as a barrier to motorists between the two streets.
But the island and the trees within it were removed in preparation for the Great Aberdeen Run event, which was held in August.
Councillor Alexander McLellan raised a motion at Aberdeen City Council's most recent communities, housing and infrastructure committee asking the local authority to look at the situation.
It noted that the island garden and trees at the corner of Don Street and Cheyne Road were removed in late July, and that an operations appraisal should be carried out for the site in consultation with the Old Aberdeen Community Council.
Members of the community council were upset following the removal of the plants last year – an act they were not consulted on.
At the meeting, Cllr McLellan said: "The Great Aberdeen Run saw a number of roads and paths adapted to make the event a great spectacle, and this included the removal of an island garden on the corner of Don Street and Cheyne Road in a conservation area in Old Aberdeen.
"It's something which led to a number of member enquiries between August and November because nobody had said that the work was planned and no consultation had been done.
"I'd like officers to bring forward options for the land in consultation with the community council to ensure transparency and ensure the commmunity are involved in the process."
The motion passed with a small amendment with convener Yvonne Allan adding: "It's so the council can look at all options for a permanent fix so we don't have to keep destroying and replacing."
After it was passed, Cllr McLellan said: "The report should come back in a couple of months.
"I think it's important that they should have done it in consultation with the community council, they hadn't been engaged with it."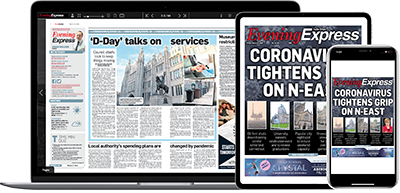 Help support quality local journalism … become a digital subscriber to the Evening Express
For as little as £5.99 a month you can access all of our content, including Premium articles.
Subscribe